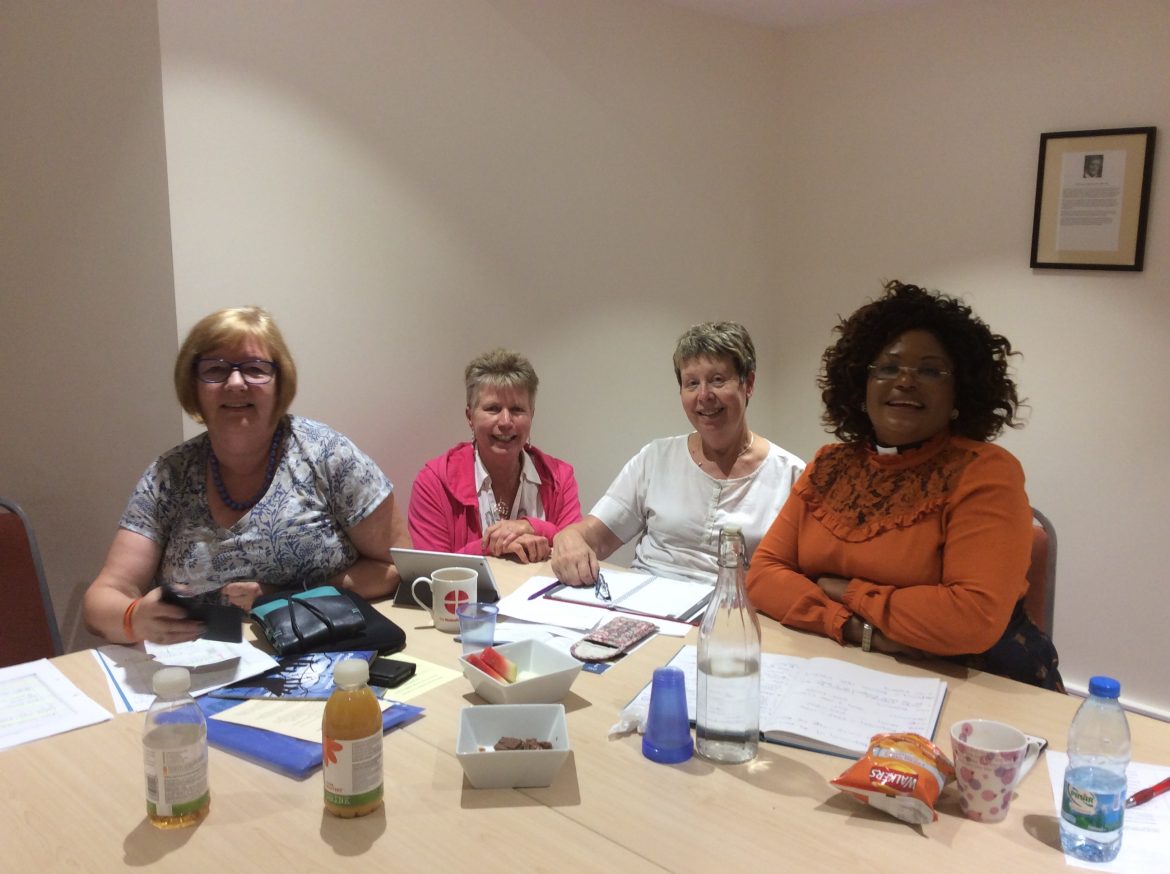 Yesterday the members of the task group planning the next MWiB Swanwick weekend met at Methodist Church House. On this occasion there were four of us, and it was a lovely surprise when Jill Baker popped her head round the door. She was in the building for meetings as she prepares for her role as Vice President of Methodist Conference next year. We persuaded her in for a photo, which I took – Glenys, Jill, Chris and Charity, sitting at a table strewn with paperwork and the remains of our lunch. We are so grateful to be able to use rooms at MCH for our MWiB meetings and to be so well looked after there.
It is such a pleasure to come together with a blank piece of paper and leave with plans beginning to fall into place. Details of the weekend may be found in yesterday's blog.
I travelled back to Devon last night, arriving just in time for our Circuit meeting. It is good to be able to remain connected locally as well as nationally – and last week, globally! Hardly seems possible that just over a week ago I was writing blog posts from the air!