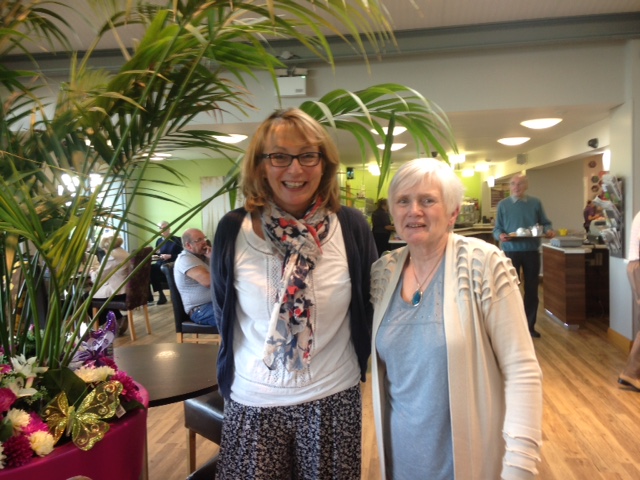 I have arrived home from Ireland tonight after flying back to Exeter via Manchester. Again I am grateful for those who made travel easy over this weekend.
The photo was taken on Friday, when Liz met Carolyn and me at Belfast City Airport and took us for lunch. She drove us back from Newcastle today, even sacrificing her own lunch at the conference centre, as we needed to check in at 1.45. We left Newcastle immediately after the morning worship, having said our goodbyes over coffee before the service.
Many people have 'gone the extra mile' to make us feel so very welcome over this past weekend. We have returned feeling extremely spoiled and blessed to have been invited to share with our sisters in Ireland in this way.