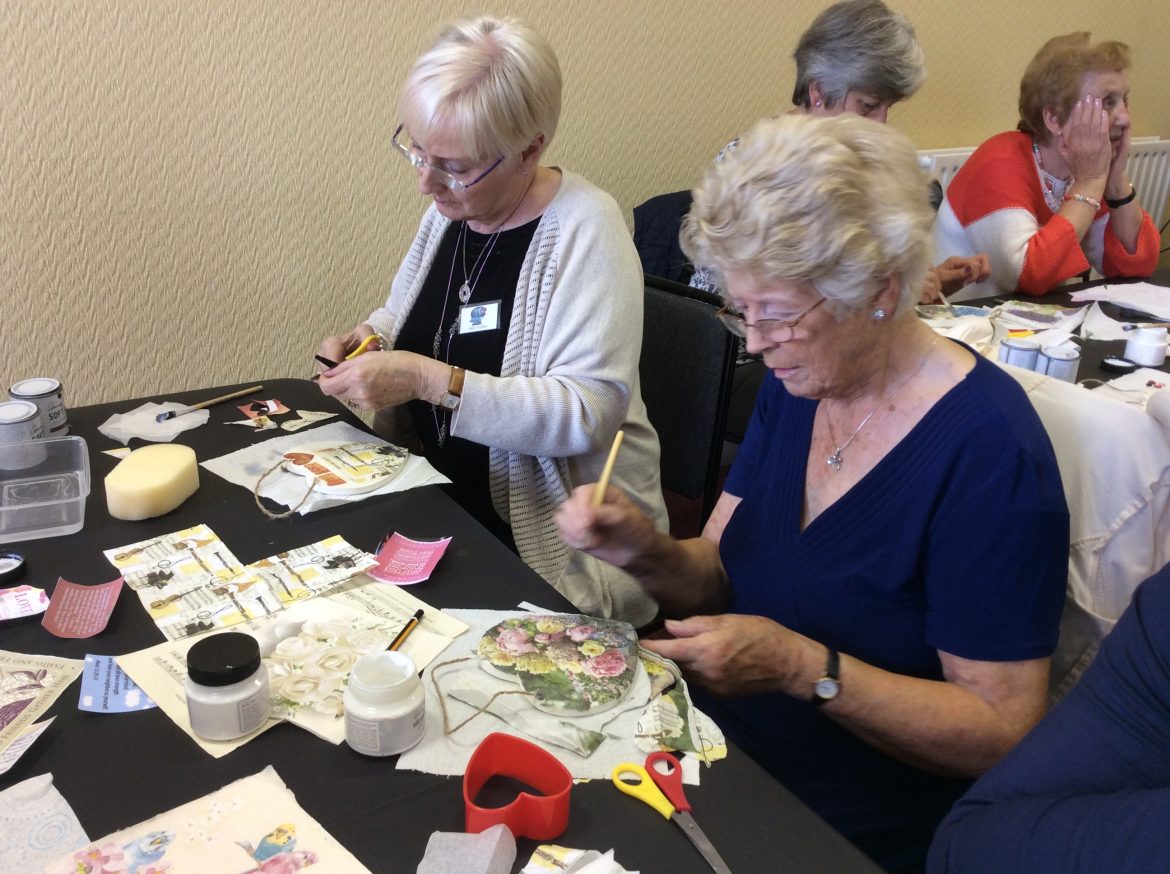 This morning I have been catching up with Rachel Lampard's blog. She writes of her Vice Presidential visit to Jersey, where she came across "Messy Vintage" – taking messy church crafts, conversations and worship into care homes and dementia units.
Messy Vintage is an apt caption for this photo, from one of the workshops at the Methodist Women in Ireland residential weekend which I have just attended. We worked with paper and glue and wooden hearts to create decoupage plaques. Craft in itself can be both rewarding and frustrating, but somehow it can bring people together, with or without conversation. The concentration going into this project is evident in the faces of these two women!
Next Saturday I shall go to a craft evening in our church here in Devon. We don't provide the crafts – the members of the group bring whatever they are doing – but we do provide coffee and cakes! This time some of us may choose to knit squares to donate to a local intensive care baby unit. The idea is that mothers keep a knitted square with them, imbuing it with their natural scent, and the baby has one in the cot. When the parent visits, the squares are swapped so that both get a sense of being with each other, even though spending much time apart.
A simple idea – as some of the best ideas often are. I wonder which seemingly simple act will make a difference to someone we meet today, or even to us?