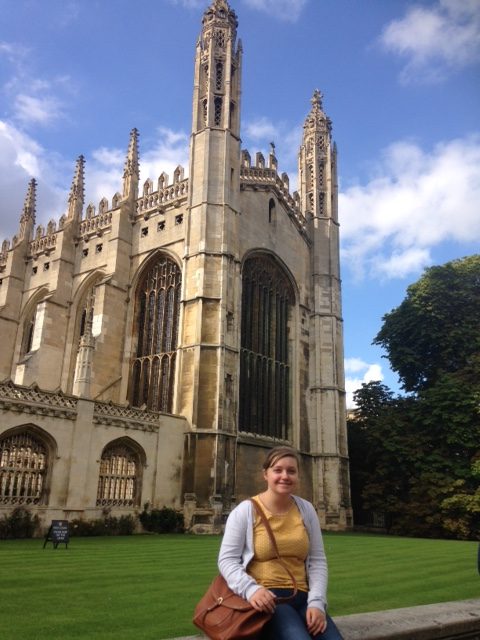 On Wednesday I travelled up to Cambridge to visit Sarah Braisdell, who worked as our researcher for the MWiB exhibition at Epworth Old Rectory. Today we have visited her new place of work at King's College, where she is the administrator for visitors' services. I have asked Sarah to write a guest blog about her new job – watch out for that in the next few days. She posed for this photo outside King's College Chapel.
I left Cambridge this afternoon to travel on to London for the MWiB executive meeting here tomorrow. Only four of us on this occasion, as Jude, our new Communications Officer is still on her way back from America. Sandra, Carolyn, Gillian and I will spend the day at Methodist Church House on Friday, working our way through the agenda in readiness for the Forum meeting in mid-October, when forty women will gather from across the Connexion to make decisions about how we move forward into the next phase.
Now an early night in preparation for an early start in the morning!