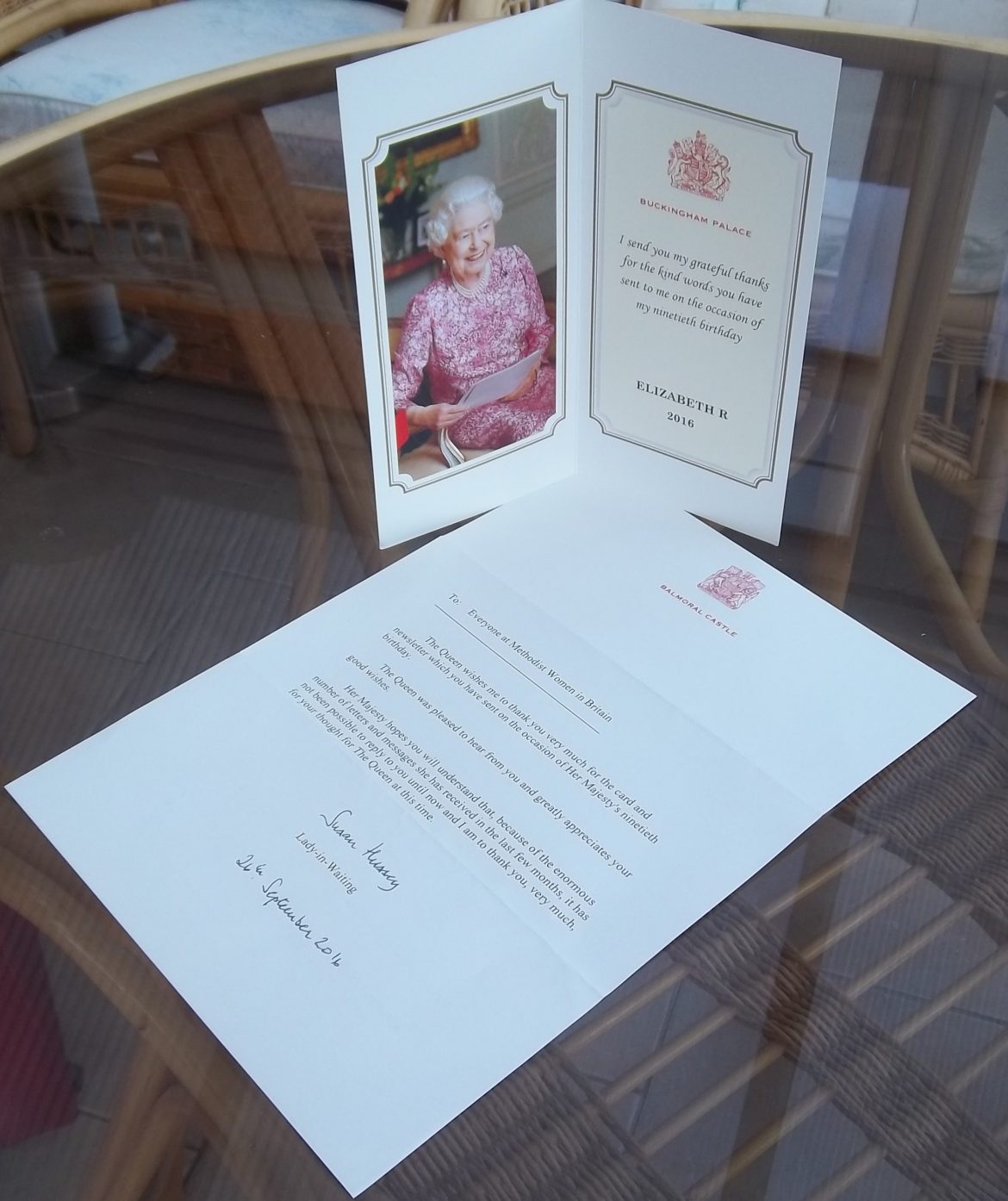 I am delighted that various friends have agreed to write for this blog. Liz Marriott contribuhtes this lovely piece tonight:
"When Anne asked me if I would do a guest blog, I was delighted to be asked but unsure what to write about. While I was thinking about this and reflecting on 5 years as MWiB Communications Officer, the inspiration fell through the letter box this week.
One of the tasks I undertook as Communications Officer was to send greetings cards to various people, as requested by the Executive or Forum. The reasons for sending cards were varied, some for celebrations and others of support in difficult times. Every now and again I would receive a reply from the recipient and I enjoyed receiving these greatly.
In April the Executive asked that I send greetings to the Queen on the occasion of her 90th Birthday, which I duly did and enclosed a copy of our newly published Annual Report. I had thought no more of this until this week, when I returned home to find a letter with a Buckingham Palace postmark emblazoned on the front.
The envelope was addressed to everyone at Methodist Women in Britain, so I thought that this blog would be the best way to share it with you all. The text of the letter reads as follows:'The Queen wishes me to thank you very much for the card and newsletter which you have sent on the occasion of Her Majesty's ninetieth birthday. The Queen was pleased to hear from you and greatly appreciates your good wishes'. It was signed by a lady in waiting.
Receiving and sending correspondence was for me one of the highlights of the Communications Officer Role. Thank you for all the support I have received over the last 5 years. May God bless you."