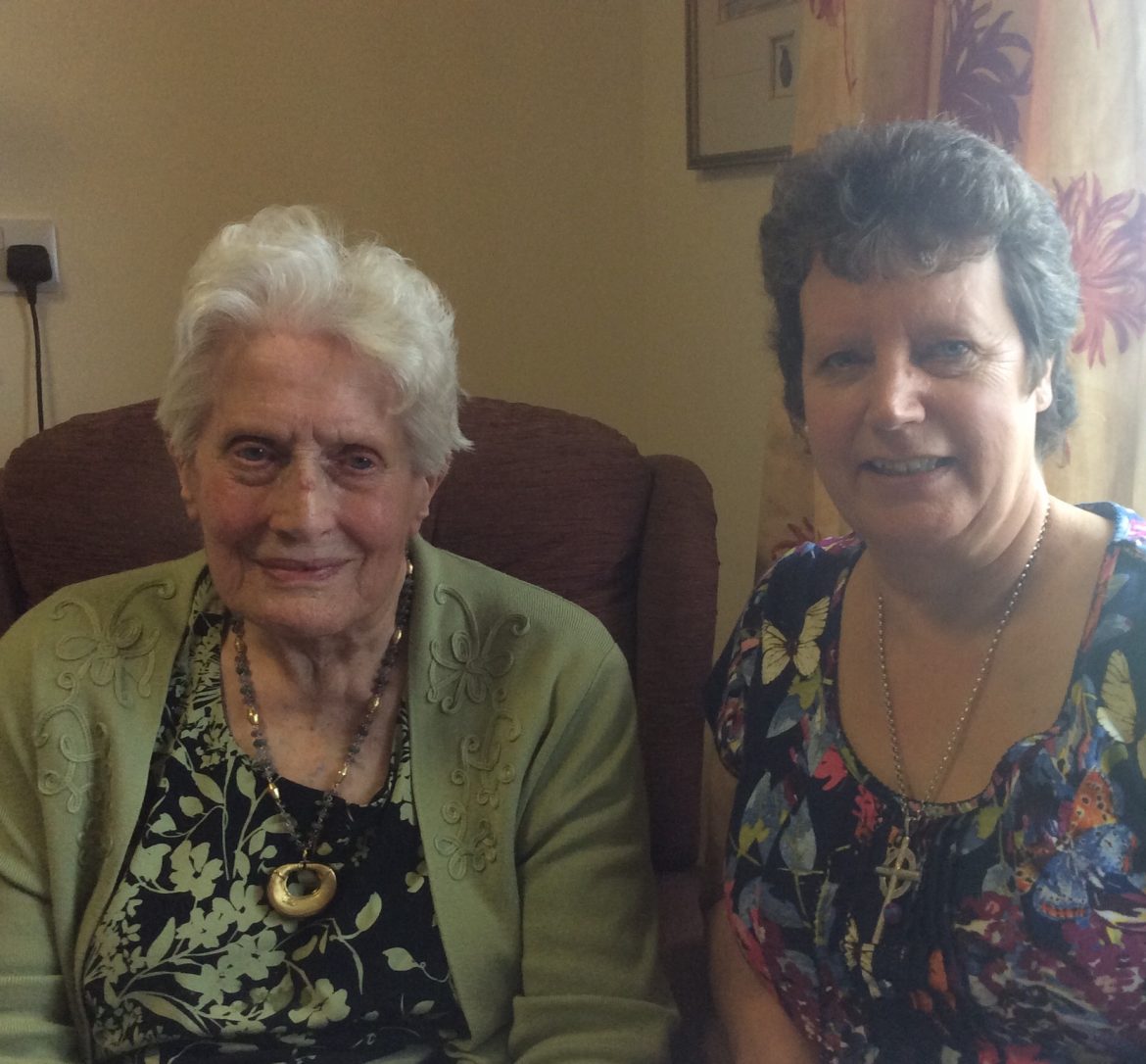 Ann and I started the day with a trip to the Post Office to buy Isle of Man commemorative stamps for a friend of mine back at home. We then set off to visit Elizabeth Kissack, a former World Federation President, who now lives in a residential care home here on the Isle of Man.
What a privilege to listen to her stories and to be in awe of her memory and her mental alertness. She was happy for this photo to be taken for the blog.
This afternoon more than 40 women came to the afternoon tea and to hear me share something of my story and of what I have learned since taking up my role as MWiB President. As ever, the highlight for me were the personal conversations afterwards. I continue to enjoy meeting such a wide variety of women – and men – as I travel around the Connexion.
This evening Ann drove me to see various landmarks on the island. The views were breathtaking and as we travelled we shared some of our own stories of life and faith with each other. An excellent lasagne, prepared for us by Paul, rounded off a busy but rewarding day. I am retiring to bed a little earlier than usual, in order to be ready to lead worship at Trinity Methodist Church, Douglas, tomorrow morning.