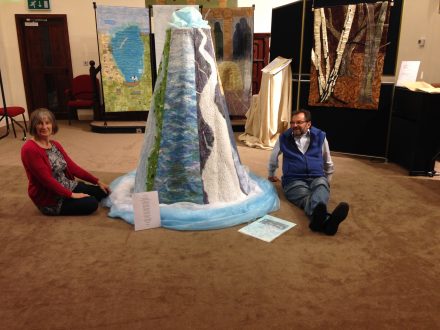 What an exciting year we have had. Angela Macquiban flew from Rome to Diss to commission Heather Sorrell as our new President. Unfortunately, we have had to manage the last year without a Vice president but Jackie Smith has supported Heather during that time.
Our Spring District Day coincided with the Queen's birthday. We sent greetings and a photo to her Majesty! Led by Rev Jennifer Potter, we met at Upwell in the West Norfolk Circuit. We explored hymnody in the past through to today. As usual over 200 people attended.
Our Residential weekend was held at Belsey Bridge Conference Centre and we had a full house. Our keynote speaker was Anne Browse who led us in sessions about singing our faith. There was a wide choice of workshops and time for fun and worship too.
Several of us have been able to share in national events during the Spring and Summer which helps us feel part of the larger movement.
We are raising funds for EACH , which provides hospice care for children with life threatening conditions and works with the extended family too. EACH have three established hospice in our District so the charity is relevant to the large area covered by the district. Sponsored events, musical coffee mornings, cream teas, lunches, singing events and open gardens, have all been held by various groups .Special Fairtrade chocolate bars were commissioned by Heather with the both EACH and MWIB logo's on the wrappers.
Several ladies from East Anglia are travelling to the WFUMCW in Houston. Rev Jenny Pathmarajah is directing the music and Jackie Smith is leading a workshop on making prayer flags. We have sent £1,000 to assist a representative from Latvia to attend as we have a special link with that country.
Plans are underway for the coming year when we will have a new Vice President (Ruth Arnold) and new Secretary (Jacky Woor). Two circuits are working to begin new groups, this is exciting news.
God has blessed us greatly and we continue to work for his Kingdom.