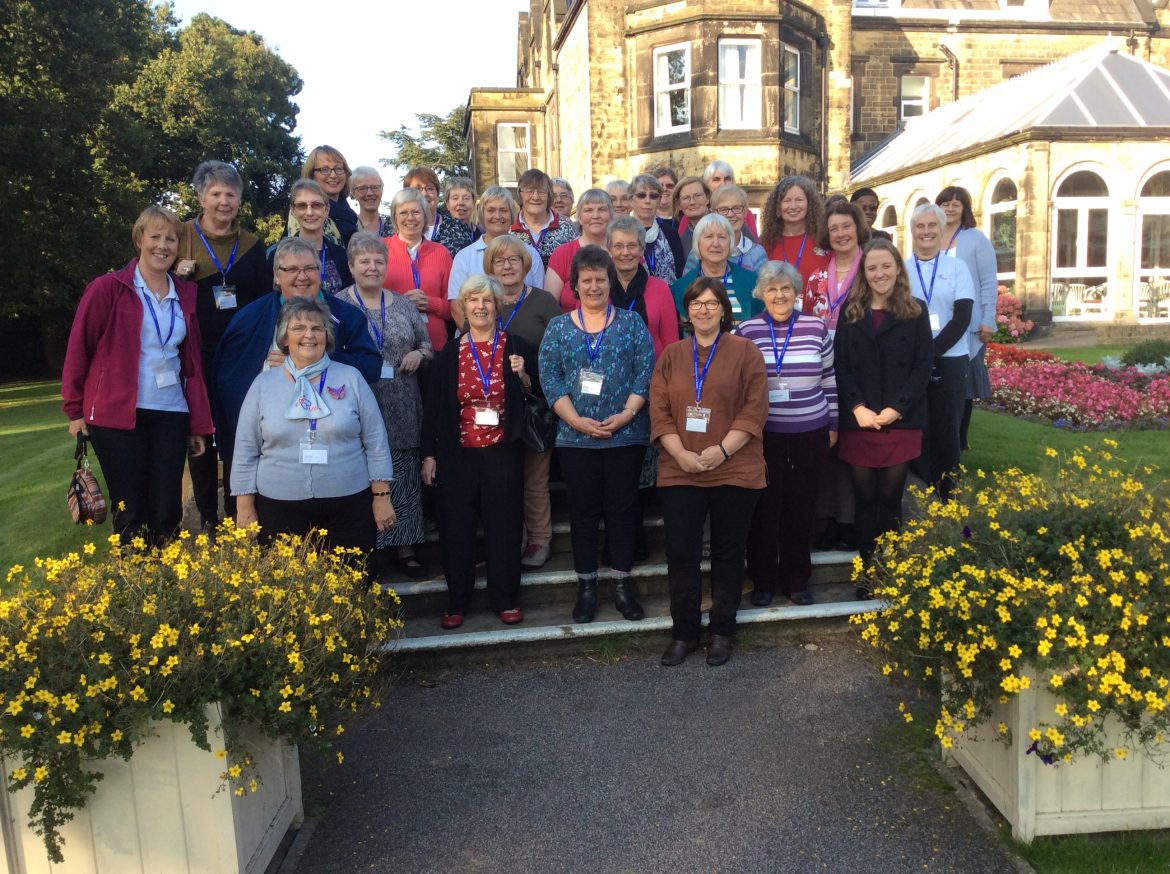 We have been thrilled to receive messages via Facebook and Twitter and emails from many of you who are remembering us and praying for us as we gather at Swanwick for the Connexional MWiB Forum this weekend. Many of us arrived here on Friday evening and were pleased to be able to get to know each other and get a reasonably early night in preparation for a very full business agenda today.
This afternoon we assembled for a group photo, outside in the immaculately-kept grounds of The Hayes Conference Centre. We then enjoyed our afternoon break sitting out on the benches in the warmth of the October sunshine. As I write this blog we are back in session, listening to reports from the 13th World Assembly which some of us attended in Houston, Texas.
Again it strikes me today what a privilege it is to come together with such a committed and talented group of women, to report on the work of MWiB over the past six months and to look ahead to what we hope to do in the coming year.