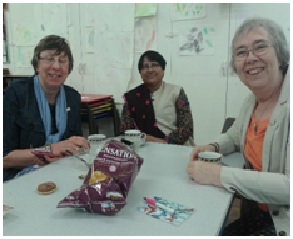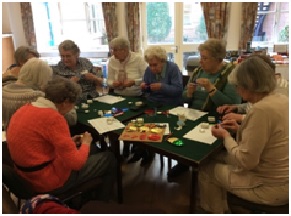 Enjoying a Craft activity at Cober Hill
We always look forward to our residential weekend at Cober Hill and this year was made even more special with Anne as our leader. Another highlight was our Quiet Day "And Can it Be" thoughtfully prepared by our Ministerial Representative. Rev. Ruth Parry. We were delighted that Linda and Meena were able to join us.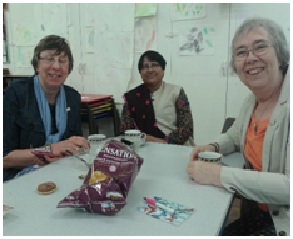 Linda, Meena & Joy enjoying a tea break at the Quiet Day.
We have had speakers from India, the Pioneer Church, the Diaconal Order, along with partnership days. Recently Janice Clark was inducted as our Vice President. Tim Baker from All We Can was our speaker. What an amazing day, I would whole heartedly recommend a day with All We Can.