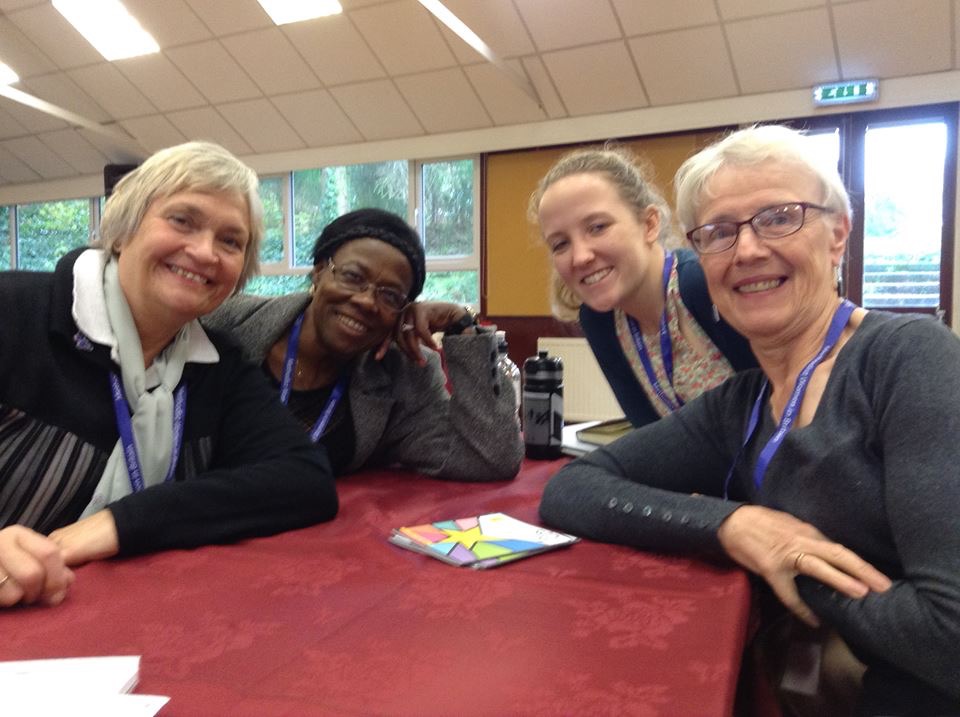 I love this picture of one of the table groups at this weekend's MWiB Connexional Forum. Roma, Blossom, Rachel and Sue (left to right) will have got to know each other well over the past two days as they have sat together, shared news from their districts and talked over some of the opportunities and the challenges which they face.
It has been a long, full and rewarding weekend. We have heard reports on all aspects of the work of our organisation and considered how to ensure that we continue to move forward positively and to build on the firm foundations of those who have worked so hard since MWiB was launched in 2011. We still have further to go in embedding some of our work more firmly and securely across the Connexion. We are constantly looking for new areas in which to become involved and we were particularly inspired to hear of the work of the recipients of our Social and Community Action Grants.
Again tonight I am giving thanks to God for the privilege and challenge of being part of the team which leads this charity. We have worked and worshipped together, pondered and prayed. We look forward with anticipation to where God will lead us in the future as we continue to serve him through MWiB, both here and in other parts of the world.