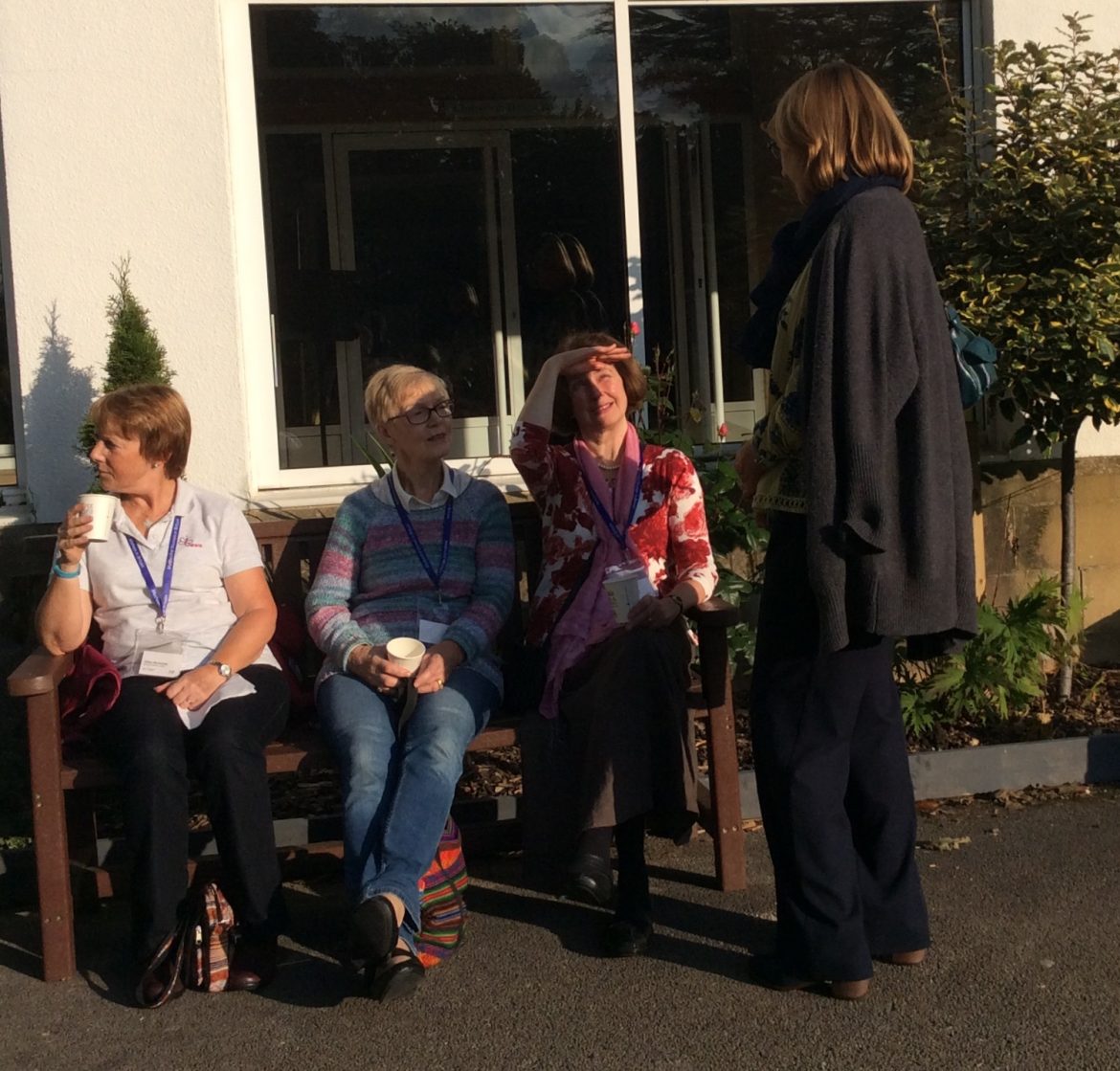 Today has been a day for tying up some of the loose ends of the Forum weekend, evaluating and reflecting and capturing the ideas which were generated from our conversations together. Lynne, our note taker, has already produced the draft notes of the meeting, which fill twelve pages! I am immensely grateful to her for her efficiency at recording our deliberations and decisions, leaving Forum members free to focus fully on each agenda item. I am also grateful to Gillian and the Finance Task Group for managing our money so efficiently, and to Jude who masterminded the technology throughout the weekend with skill and quiet good humour.
I did not have time to take many photos, but this indicates what wonderful weather we enjoyed on Saturday afternoon, as we sat outside during our much-needed tea break. Gillian's attention is probably fixed on a guide dog just out of camera shot, whilst Judy, Delphine and Carolyn are engrossed in conversation.
Tomorrow I head to the Southampton District in readiness to speak at their MWiB District Day in Portchester. I look forward to meeting the women there and sharing story with them.