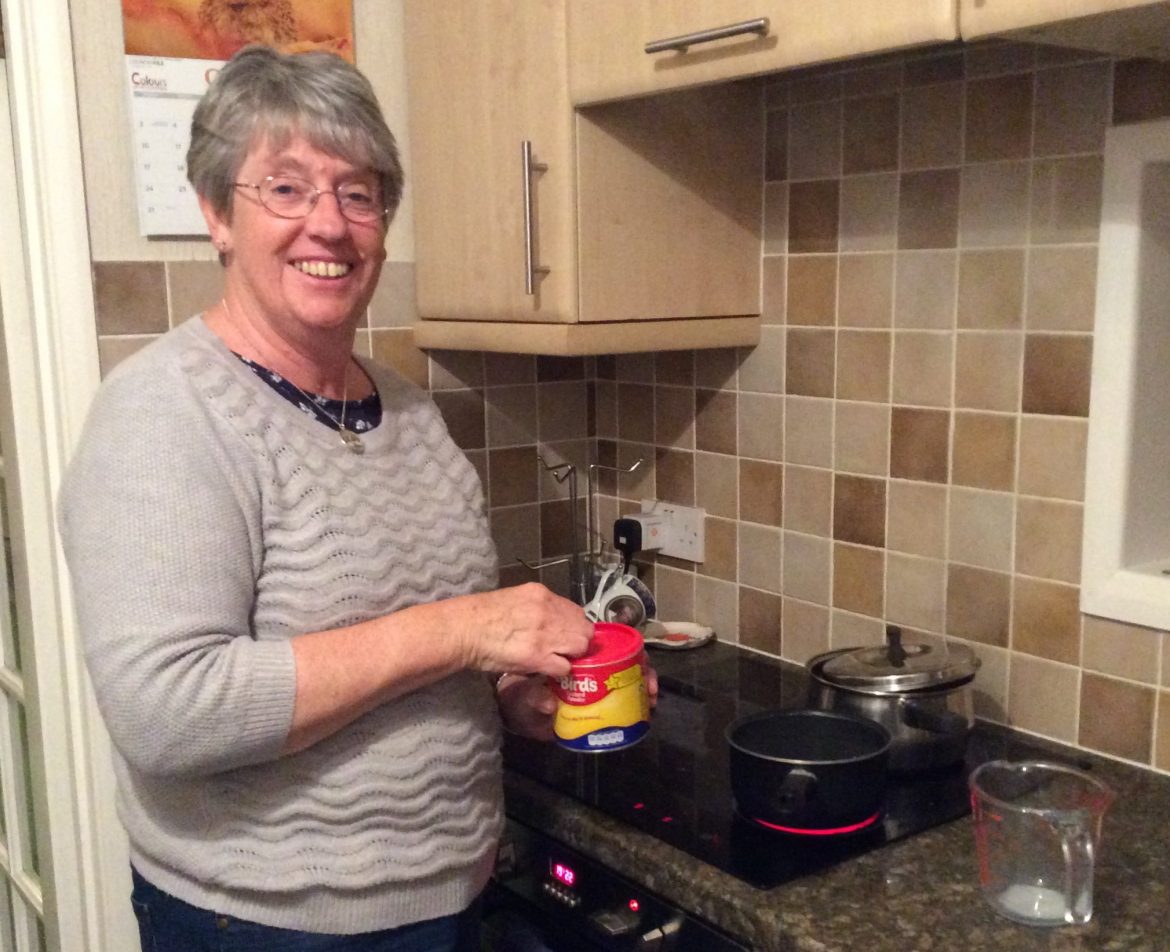 This evening I have arrived safely at Southampton and am staying with Alison and Les Judd before speaking in Portchester tomorrow. I asked Alison if she would mind me posting a photo of the President of the World Federation of Methodist and Uniting Church Women making custard? She agreed, having vetted the choice of shots and chosen one she was happy with!
It is so important to acknowledge that we are just ordinary women in these voluntary roles – in between meetings and speaking engagements we make custard and go shopping and attempt to keep our homes clean and tidy!
It is so good to have a chance to catch up with Alison, as I have not seen her since we were in Houston at the World Assembly when she was elected President. We have caught up with news, shared our photos and spent a long time over supper together. We are now relaxing, catching up with emails… and chatting some more!