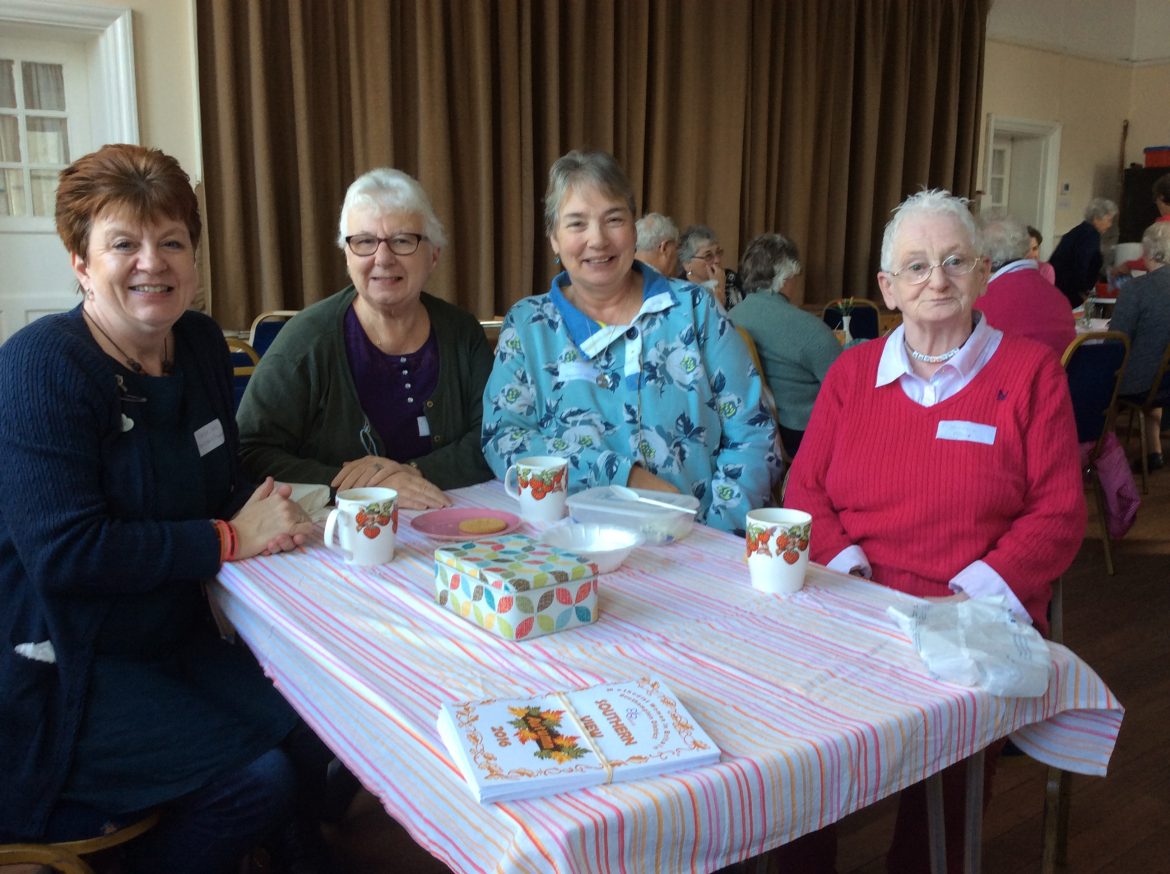 Today I have been to speak at the Southampton District Celebration Day at Portchester Methodist Church. I met women whom I expected to be there; women I was surprised to meet again; women I had never met before. Some were friends of friends, including Linda, in this photograph. As they say, it's a small world, especially the world of MWiB. This group had come from Basingstoke and we enjoyed getting to know each other better over lunch.
There were about sixty women at the event, and we mingled over coffee, lunch and tea, as well as hearing presentations about the World Assembly in Texas and from Hilary, the District Forum rep with whom I spent last weekend at Swanwick. I was very impressed with the clear and competent way in which she delivered so much information to the meeting. We also presented the new District insignia to Chris, the Southampton District President.
Tonight Alison, Les and I have lingered over supper and are now 'chilling' as we watch the Great British Bake Off. Tomorrow I shall return to Devon, after a busy time away, but also having been blessed by generous hospitality and the chance to catch up with 'old' friends and to make new.