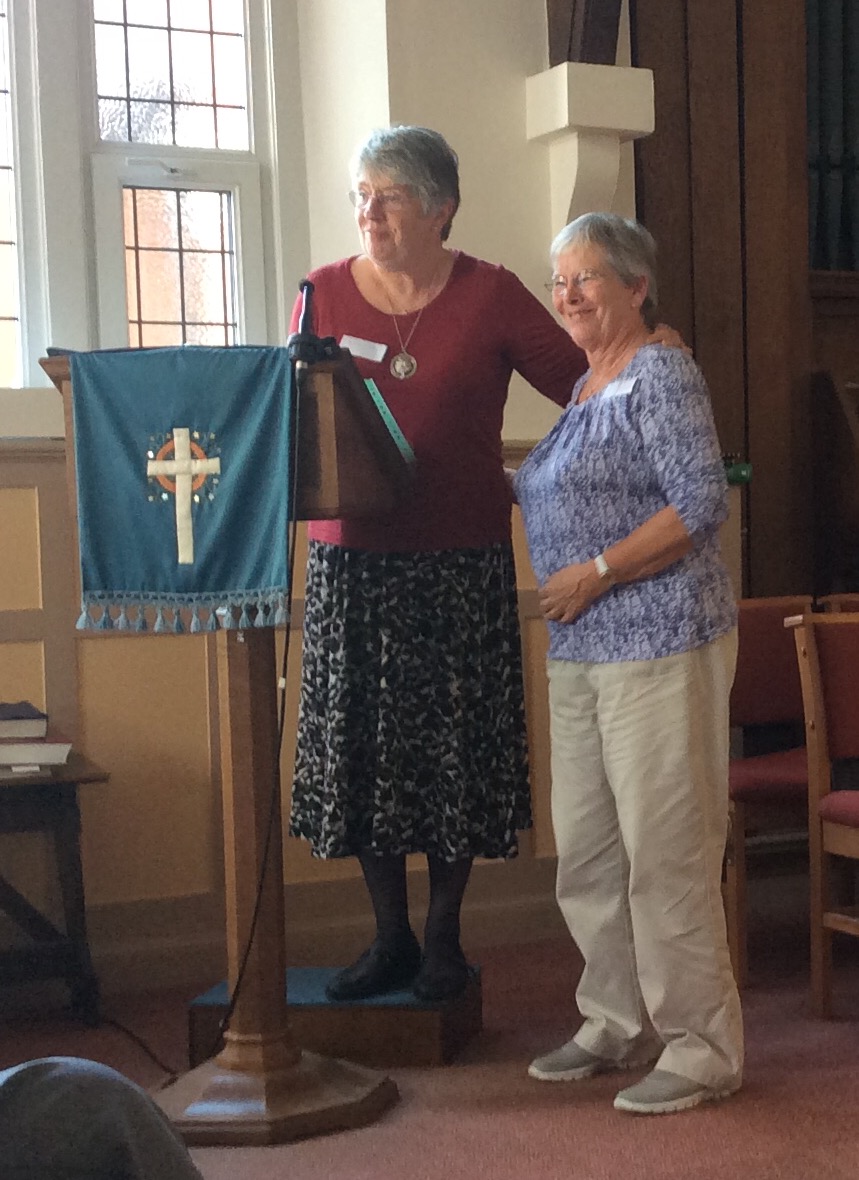 It has been a real treat to stay with Alison and Les Judd over the past few days. Tonight I have been looking through the photos I took yesterday at the Southampton District Autumn Celebration Day, and have selected this one to share with you. It was taken as Alison was thanking the District for their support since she was elected President of the World Federation of Methodist and Uniting Church Women in Texas in September. Beside her is Gill Robinson, who was the District Forum rep until Hilary Evans took over this year. Gill has worked tirelessly for MWiB on the Forum and I know that she and the other women of the Southampton District will continue to support Alison in this new and exciting role.
Alison and I parted company this morning at Southampton Airport Parkway station. I travelled home to Devon, via Salisbury and Westbury, whilst Alison headed to Methodist Church House in London to meet with Revd Ivan Abrahams, General Secretary of the World Methodist Council.
As I travelled I kept up with the travels of other Methodist Women via Facebook and Twitter. I notice that Jill Baker, Vice President Elect of our Methodist Conference, is in Norway at the Northern Europe and Eurasia Methodist Conference. So, too, is Bishop Rosemarie Wenner of the United Methodist Church in Germany.
Rosemarie will be the keynote speaker at the MWiB Swanwick weekend 2017. Bookings will open on 1 November, when details and forms will be posted on the MWiB website. You might like to join us at The Hayes Conference Centre in Swanwick, Derbyshire, from 31 March to 2 April 2017, for a weekend of fellowship and challenge with 250 Methodist Women, including invited guests this year from Ireland and from Germany. Our theme – Willkommen, Bienvenue, Welcome!