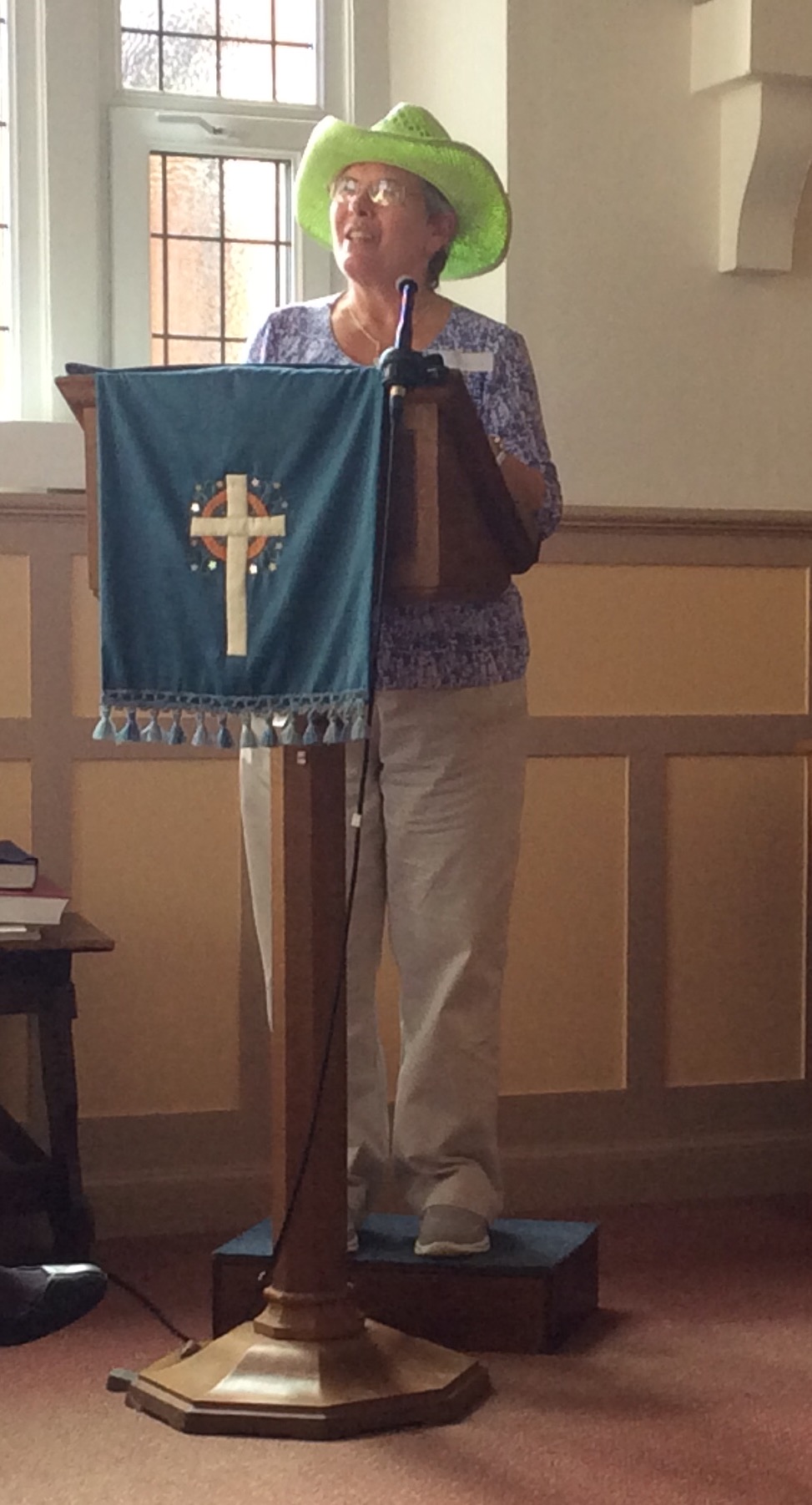 One last photo from my time with the Southampton District this week. Gill gave her report about the 13th World Assembly, cheerfully sporting the lime green Stetson which Alison had brought back from Texas. The American women had worn these to welcome us to the event when we arrived in Houston.
Almost eighty women have registered for the World Federation Day event, A Taste of Texas, to be held in Taunton next Saturday. If you intend to come but have not registered, please email Liz Marriott, our Resources Officer, at resources@mwib.org.uk, to check that there are still places available.
During the day we shall worship together, hear reports from the World Assembly, and consider the next Quinquennium and how we take forward the Sustainable Development Goals. It will be a particularly special day for Methodist Women in Britain, as we take the opportunity to congratulate Alison Judd on being elected as the next President of the World Federation of Methodist and Uniting Church Women and to assure her of our support and our prayers.