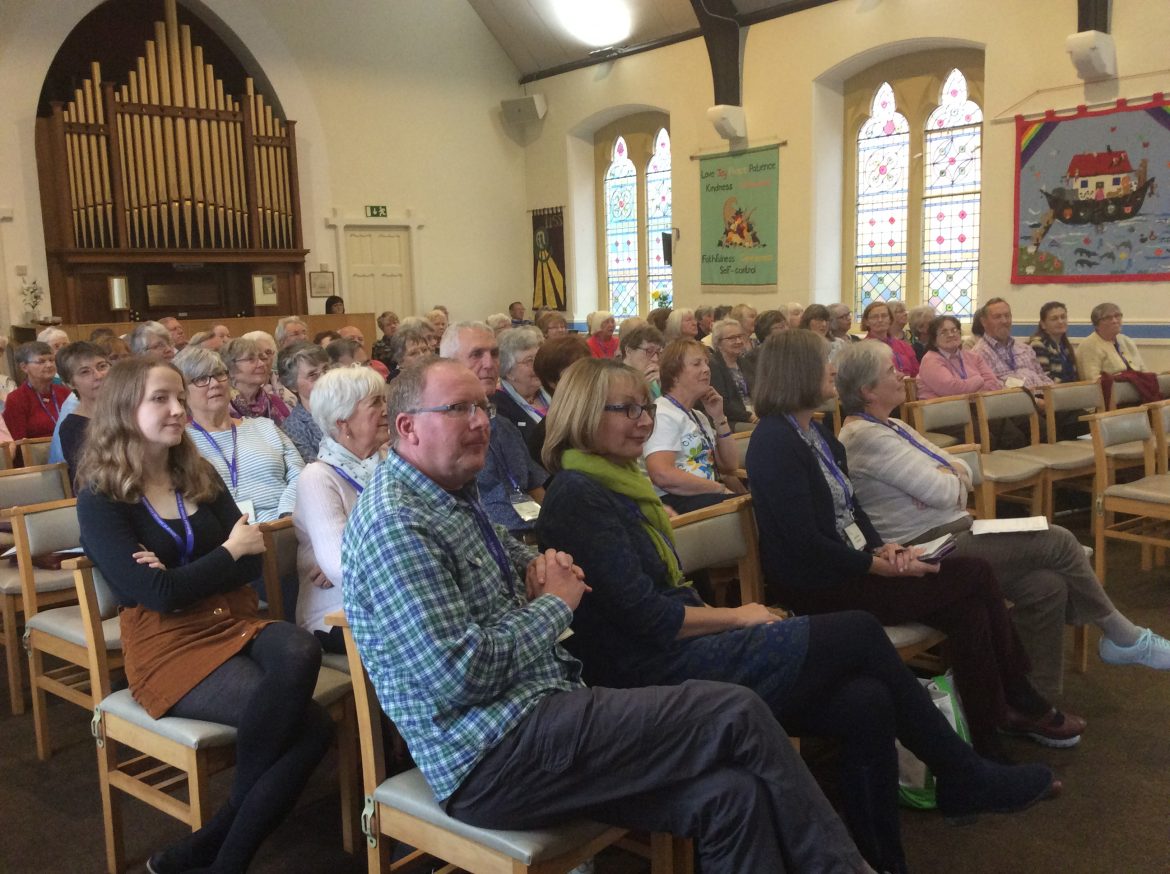 I ended the previous blog with the confident expectation of further musings on the Cliff College Spirituality Consultation yesterday. Yesterday, however, ran away with preparations for the World Federation Day and for Alison and Linda coming to stay. It was such a delight to see them both and we lingered over supper until almost midnight, hence the absence of a blog! My apologies.
Today I need to report on the World Federation event. We were hosted generously by the folk at Rowbarton Methodist Church and enjoyed sharing together the stories of the 13th World Assembly with the eighty or so people who attended today. We worshipped, listened, reflected, and engaged in one of three workshops, as we attempted to recreate something of our Houston experience. We based the day around our theme for the next quinquennium – Chosen people, called to proclaim.
It felt strange for me to arrive home this afternoon just thirty minutes after leaving the venue. For once an MWiB event held in my own area. Next weekend the executive retreat will also be local, so tales from the rails, which I often post on Facebook, will be suspended for a while!
More about Rowbarton tomorrow – I hope!