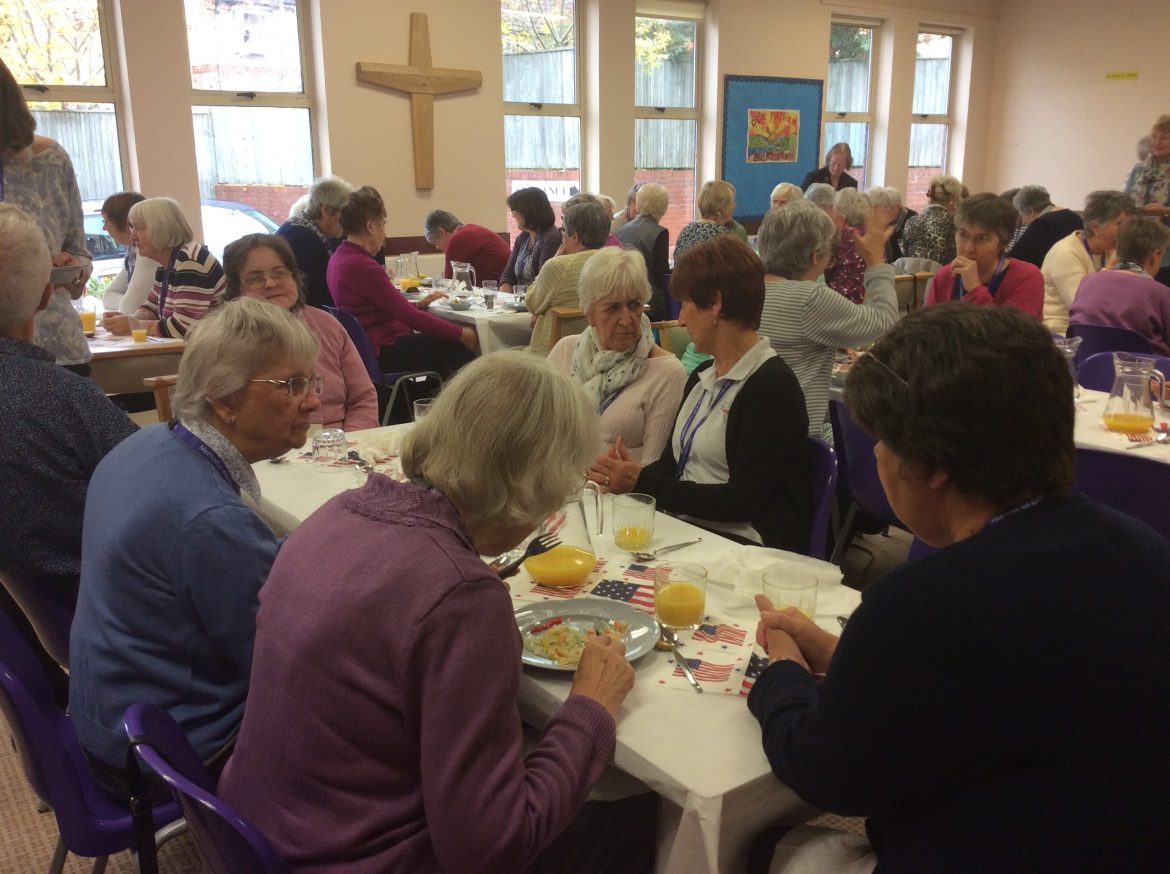 I return today to one of my photos from Saturday's World Federation Day. I have chosen this one of a group sharing lunch together. The catering team at Rowbarton Methodist Church produced a wonderful menu of barbecue-cooked beefburgers and salad, followed by American-style puddings. A veritable taste of Texas.
One of the women in this photo is Jennifer, who helped to lead one of the afternoon workshops. She had travelled from Preston for the event. Imagine my surprise this morning when I bumped into her in Trago Mills, down in South Devon! She and her husband, Ray, are staying with family in Dartmouth. She told me that they had worshipped in Kingsbridge on Sunday morning, where Carolyn was preaching.
I had driven down to Buckfast this morning, a favourite rendezvous when I want to meet up with friends from further down into the county. It was good to have coffee with a new friend and to enjoy the autumnal colours around the Abbey grounds.
This afternoon I have been preparing for the Plymouth and Exeter District MWiB Event at Sidholme in Sidmouth in two weeks' time. I have also checked the MWiB website and I see that Jude has posted the details about the 2017 Swanwick weekend with Bishop Rosemarie Wenner. Search 'Swanwick Residential' for information and booking forms.
Another photo from last weekend tomorrow…