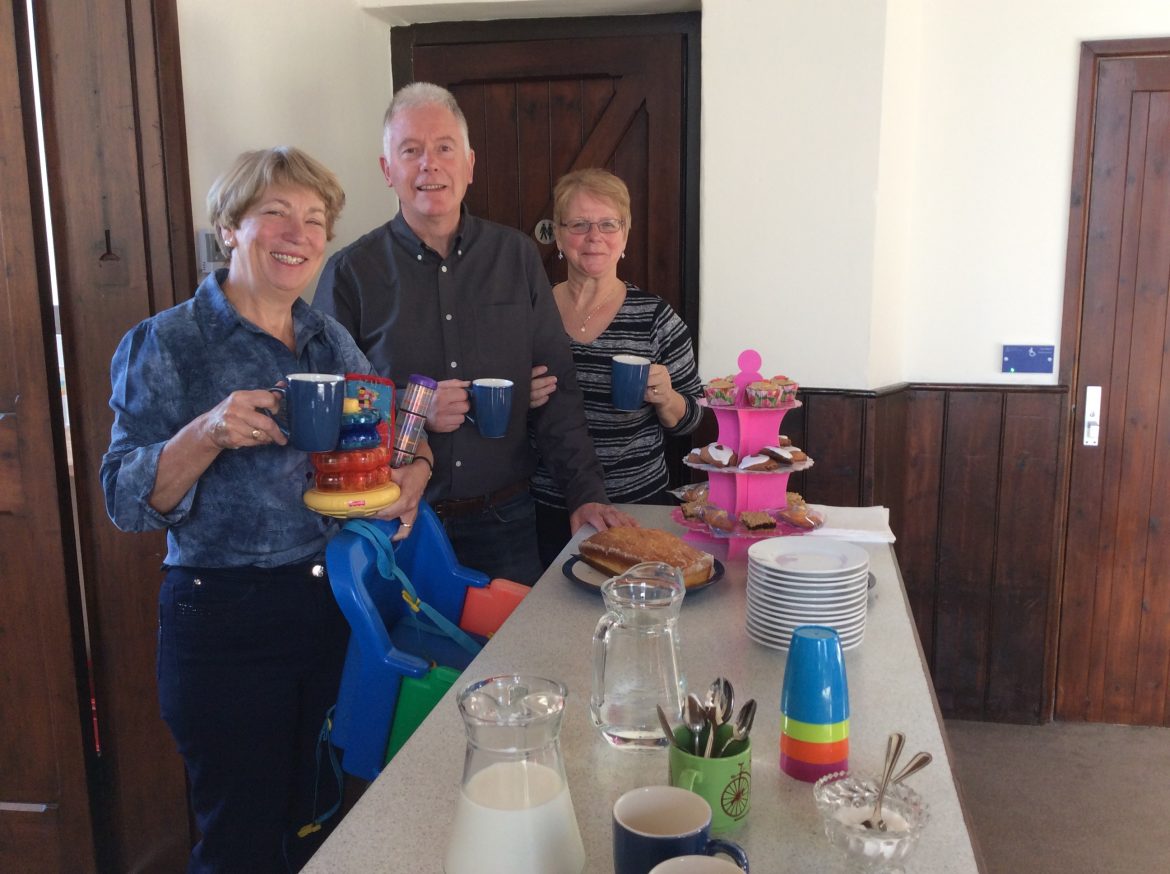 I must stop promising what I will include in the next blog, as things keep cropping up and getting in the way! Yesterday I said I would include another photo from the World Federation Day, but this morning I have been to a monthly coffee morning at my own church and wanted to share something of that with you. Here, then, is a photo of Heather, Ian and Sharon (left to right).
Heather has recently become a grandma, so was persuaded that she needed to purchase these items from the bring and buy stall. Ian had just been resetting the heating when I took this photo. He and Sharon moved down to Devon from London and have brought in so many new ideas, as well as their enthusiasm and infectious friendliness. They are part of the team which organises the coffee morning on the first Wednesday of each month, so that people can come together around coffee and cakes and support a cause outside our own church. This month we were supporting Save the Children.
Coffee mornings are not 'rocket science', are they? Yet how important they can be in terms of providing spaces in our communities where people can meet and talk and be listened to. I suspect that many of you reading this blog will have shared a coffee with someone this week, whether just two of you or in a group.
I am still pondering the consultation I attended at Cliff College last week and the working definition of 'spirituality' on which we agreed for the purposes of that gathering. Spirituality as 'the lived experience of God, present in our world and active in our lives'. Spirituality which finds expression in conversation over coffee and cake; in simply 'being' together; in an awareness of the needs of others.