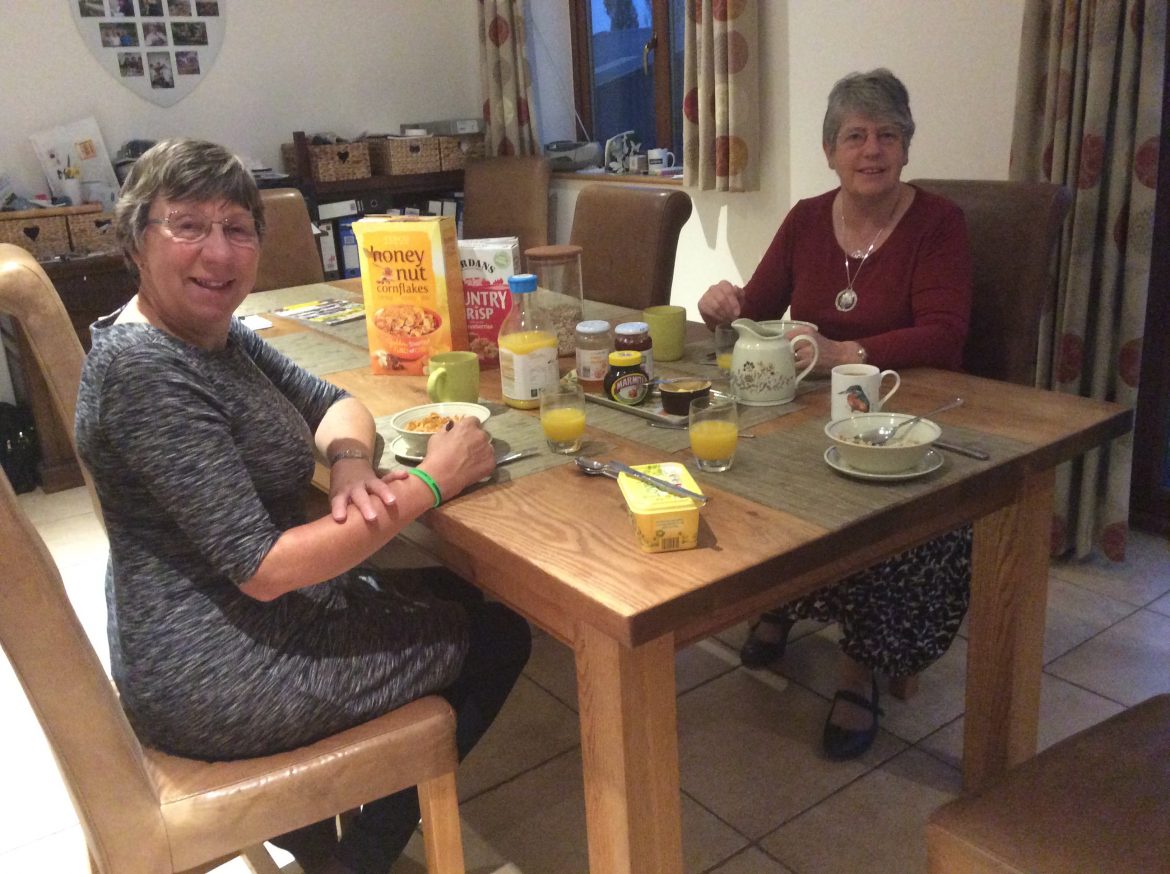 It seems appropriate, a week on, to post one final photo from the World Federation Day. Here are Linda and Alison at breakfast before we left for Taunton last Saturday morning. I am writing today's blog in bed, as I enjoy my early morning cup of tea at our MWiB exec retreat here in Mid Devon.
The MWiB executive officers meet five times a year with a very full business agenda, but this annual retreat is an opportunity to draw aside, to reflect and to refuel. We all arrived safely yesterday evening and those of us who were here early enough spent time getting to know each other a little more, as we shared 'guided' conversation. We now know which books, other than the Bible, we might have in our desert island library, if the entire Exec were ever to be shipwrecked together! We have shared our earliest childhood memories and what we would save from a burning home, once people and pets had been rescued. We now know what we each reach for as 'comfort food' and what, if anything, sets our teeth on edge and gives us goose bumps.
This time last year we met as a different group, the 'old' exec, including Liz and Linda and Alison. We give thanks for all that they have brought to our movement, and for their friendship. We pray for them this morning as we gather here as the new team, seeking inspiration and vision, and perhaps glimpses of ways forward, for ourselves and for MWiB.