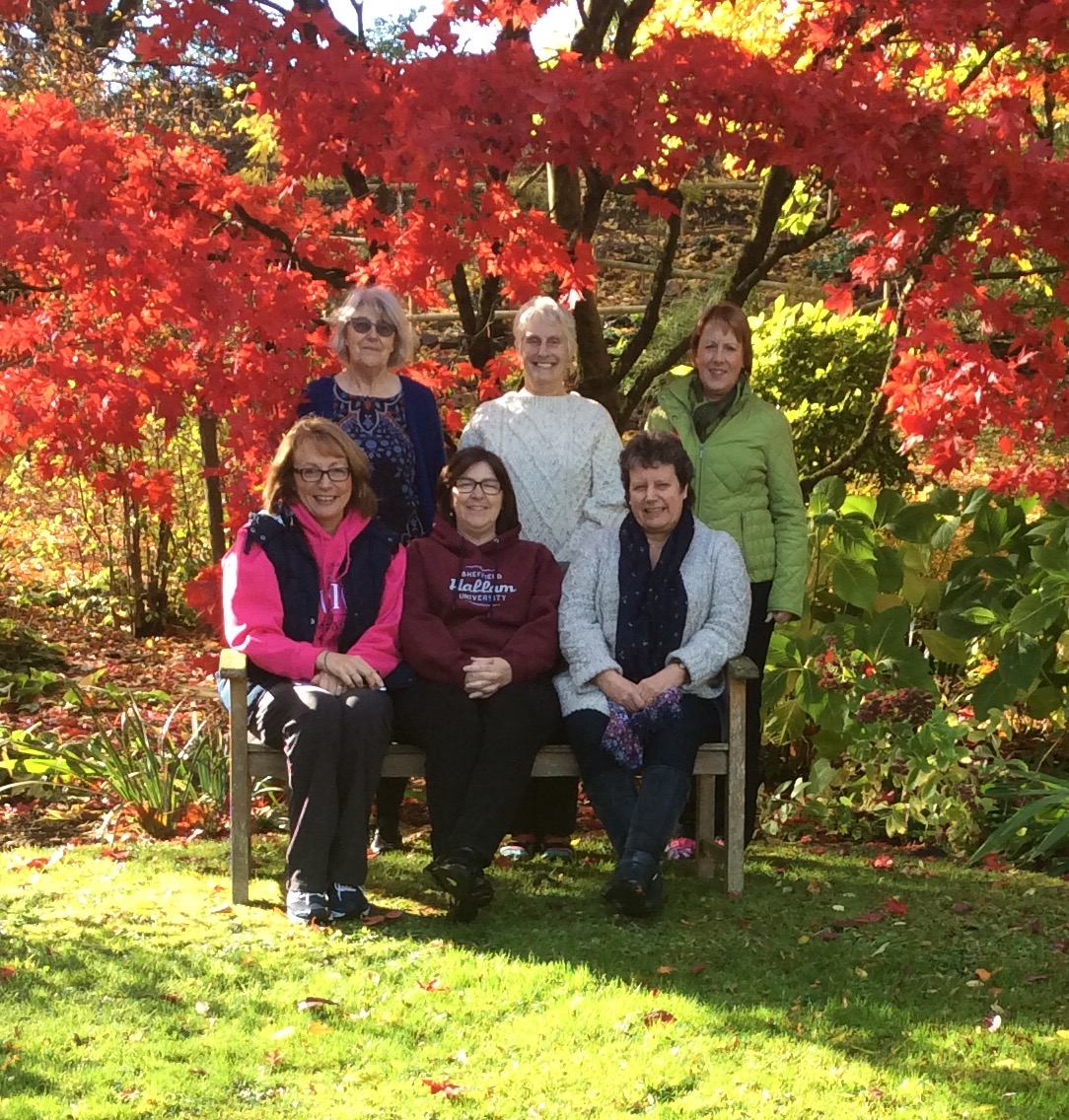 The website for our retreat centre for this weekend (www.millhouseretreats.co.uk) says 'You'll be looked after by members of our community who have a diverse background. There are opportunities to work alongside us in the garden or kitchen if you'd like to, or you may simply wish to 'be'.' We have enjoyed 'simply being'. A precious gift of time and space.
On Saturday we were blessed for most of the day with good weather, which meant we were able to enjoy the beautiful grounds and spectacular autumn colours here at Mill House. After morning coffee we gathered in front of this stunning acer tree for a group photo.
We came together at various points throughout the day, when Hazel led our thoughts and our conversation. Then we each went away on our own, using the time to sit, to think, to read, to pray. We walked, we wrote, we drew, we kicked up leaves. Our reflection and our retreating was based around the theme of 'Fragrance', which triggered various personal responses and culminated in a very moving activity at the end of the day as we each filled a tiny box with items to encourage another member of the group. A sort of 'spiritual secret Santa'! I will treasure my box as I take it home with me today.
This morning, Sunday, we will share worship and then reflect further on how we can best work together to support each other as the newly-formed team. We will return to our homes after lunch, my journey probably taking about five minutes, Jude's five hours. Thank you if you have held us in your prayers over this weekend.