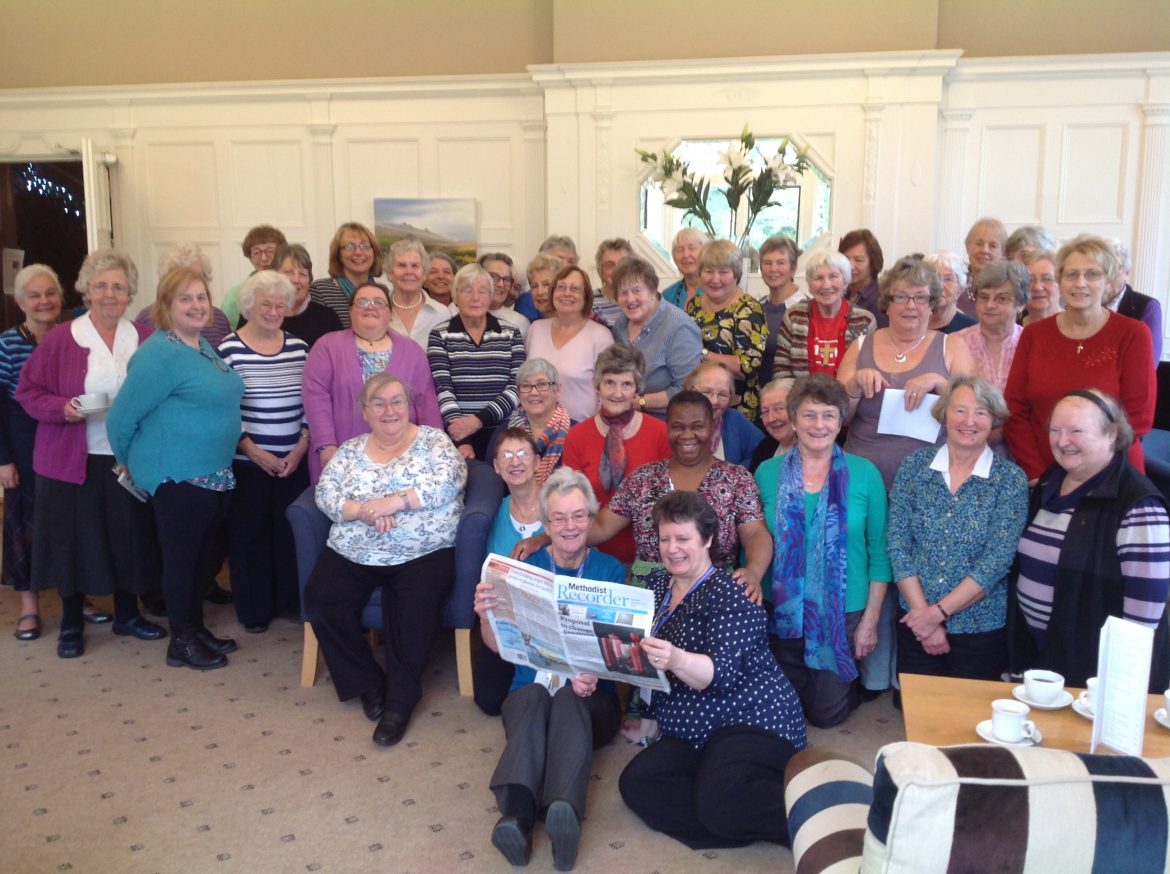 I am feeling slightly nostalgic this week as I realise that it is almost a year since I was with the Cornwall District for their annual MWiB 'Treloyhan Experience'. The first group of women, who arrived on Monday, will be going home tomorrow and the second group will arrive at lunchtime. This year Linda Crossley is the keynote speaker, and Bible studies are being led again by Mark Dunn-Wilson and Jane Willcock.
The whole week was for me a warm and uplifting experience and it has been good to share little glimpses of this 2016 week via photos on Facebook, mostly of this morning's sunrise. Perhaps someone will send me a photo from this week which I can post on the blog later this week.
Here, in the meantime, is a picture of one of last year's groups in the lounge at Treloyhan Manor, St Ives. The photo will doubtless trigger various memories as some of you search the picture for particular friends. Memories may be happy or wistful. I am thanking God tonight for the friendship shown to me over the past two years by many of these women in the Cornwall District and pray God's blessing on them, wherever they are this week.