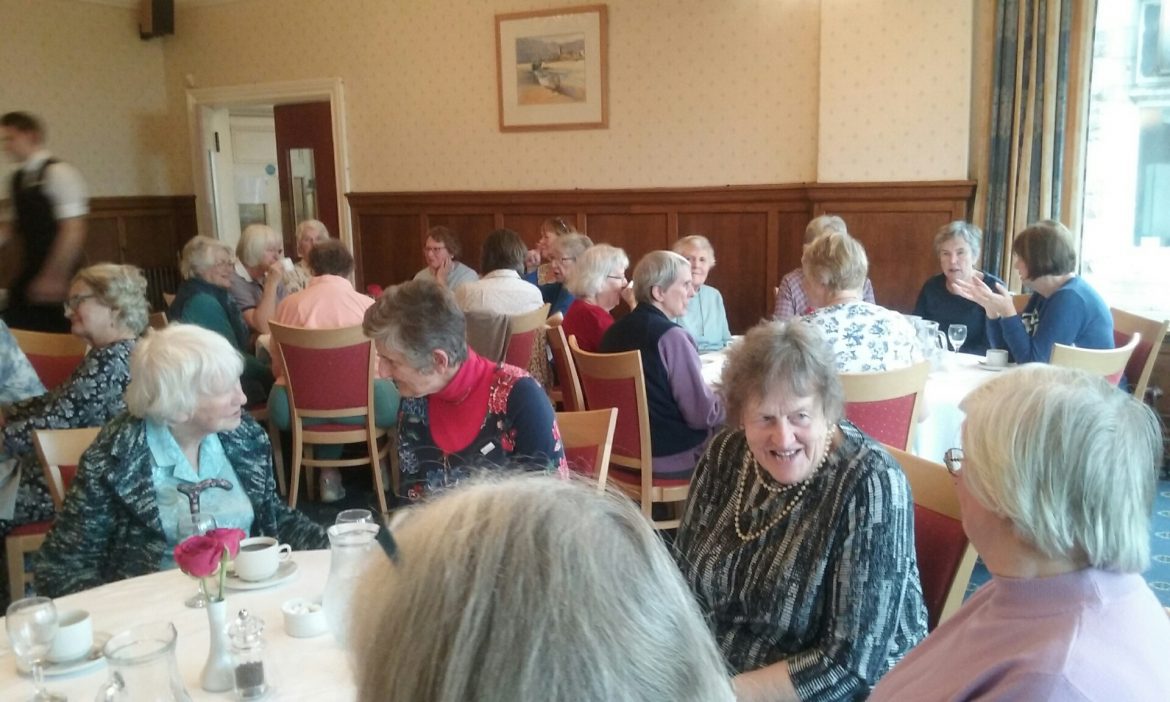 This morning a photo of the Cornwall District's MWiB residential event at Treloyhan Manor, where Linda is speaking. I asked for photos and she sent a choice of three. I almost chose to post the one of her Cornish pasty lunch, but then opted instead for this picture of conversation over the lunch tables. This is always one of the most valuable parts of a residential – the table talk!
This photo includes women who will now be back at home and others who only arrived yesterday lunchtime. The Cornish event attracts so many women that it has to be delivered in two parts! Please pray for the new group as they settle in to their time together, and especially for Linda and Jenny and Margaret, who will now be rerunning the programme for the second time this week.
Perhaps more photos might follow tomorrow!