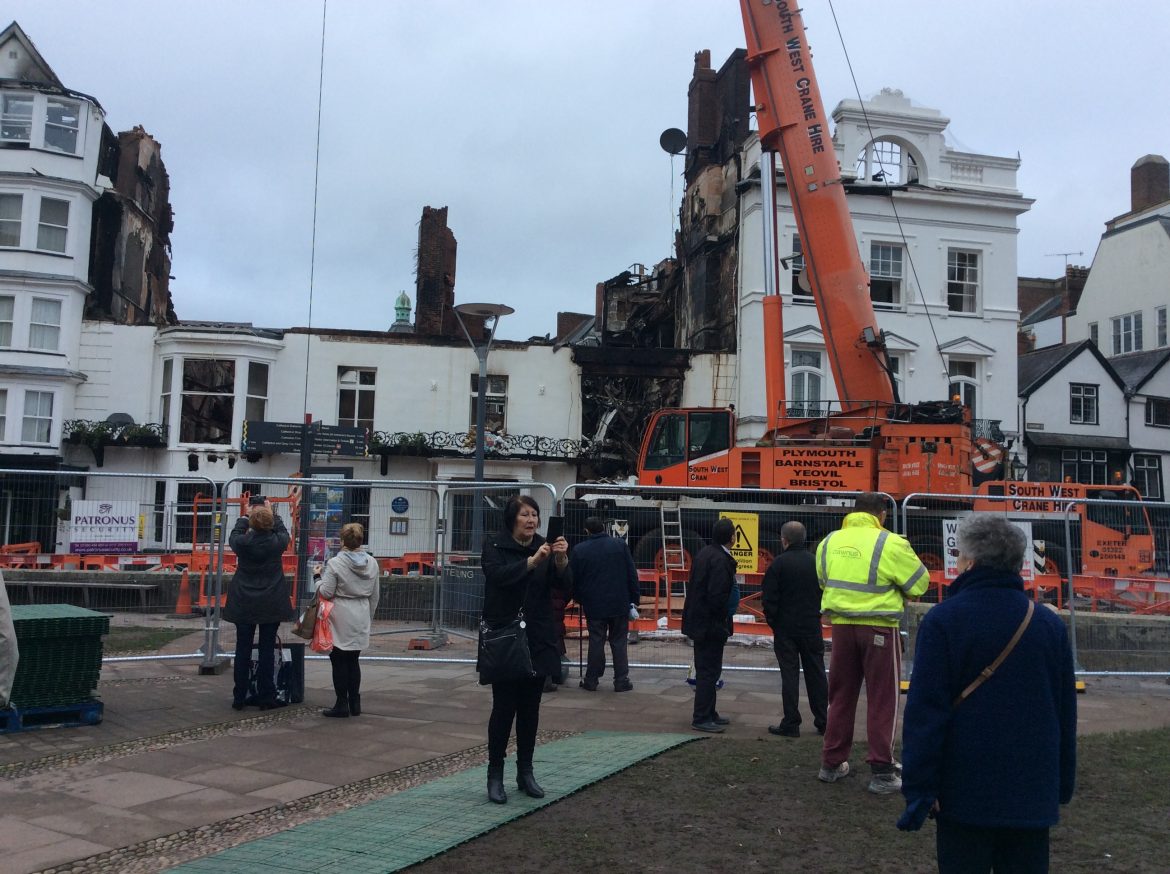 This morning I attended a District World Church meeting at The Mint Methodist Church in Exeter and then decided to wander down to the cathedral to see Jacqui Parkinson's exhibition, 'Threads through Revelation'. The fourteen large panels tell the story of the last book of the Bible through textile art. I particularly loved the fact that the understandable request 'Please do not touch' was followed with an invitation: 'Please feel free to take photographs'. I did, and will share some of those with you towards the end of the week. If you are near Exeter you may like to go and view the exhibition, which is in the cathedral until 2 December.
When I came out of the cathedral I walked across to the site of the fire which claimed England's oldest hotel, the Royal Clarence, at the end of October. There was still a sense of solemnity as people surveyed the scene, and took photographs.
As we stood on Cathedral Green there was much activity all around us, as the Christmas market booths were being erected. Life goes on, in the city, the cathedral, and some of the businesses near to the site of the fire. Others remain closed. The hotel fire is no longer headline news, but people continue to live with the consequences of that event and to seek a way through.
I am now at Sidholme, the Christian Guild Hotel in Sidmouth where the Plymouth and Exeter MWiB residential is being held this week. Tonight we prepare for the arrival of the residents tomorrow and will see numbers swell to 114 on Wednesday when day visitors join us. Photos of the gathering will follow as the week progresses!