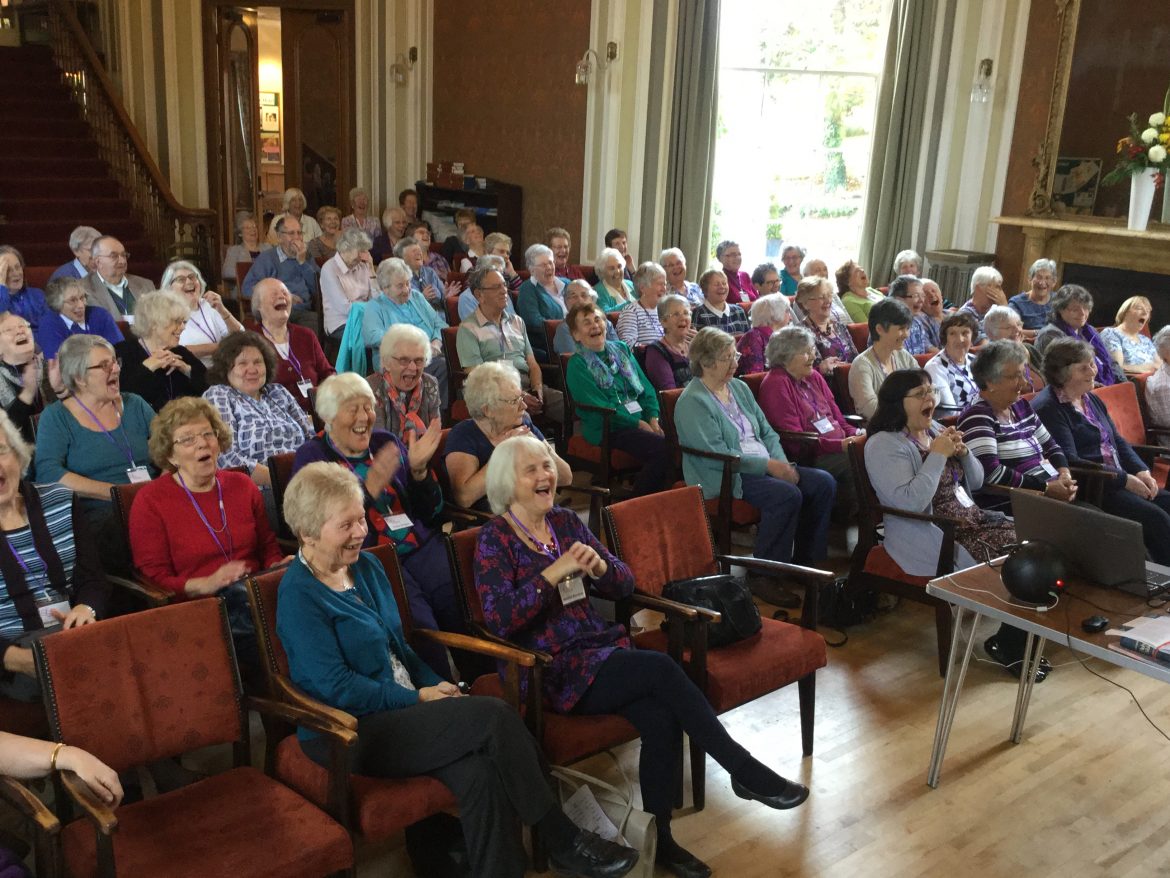 Another brief blog from the final morning at Sidholme with the women of the Plymouth and Exeter District.
It is incredibly difficult to get a photo like this, despite the fact that we often laugh a lot at these events. I am grateful to Carolyn for this photo. It was taken at the end of one of Gwyneth's infamous book reviews, after she had just read us an extract from a book available on the bookstall here. I will leave you to enjoy the picture as I return to finish packing my suitcase and preparing the final session which we will share together after breakfast, before communion, lunch and farewells.
This morning we will consider again an extract from 'The Sharing' by Edwina Gately. I shall conclude this morning's blog by leaving it with you:
We told our stories, that's all.
We sat and listened to each other
and heard the journeys of each soul.
We sat in silence entering each one's pain
and sharing each one's joy.