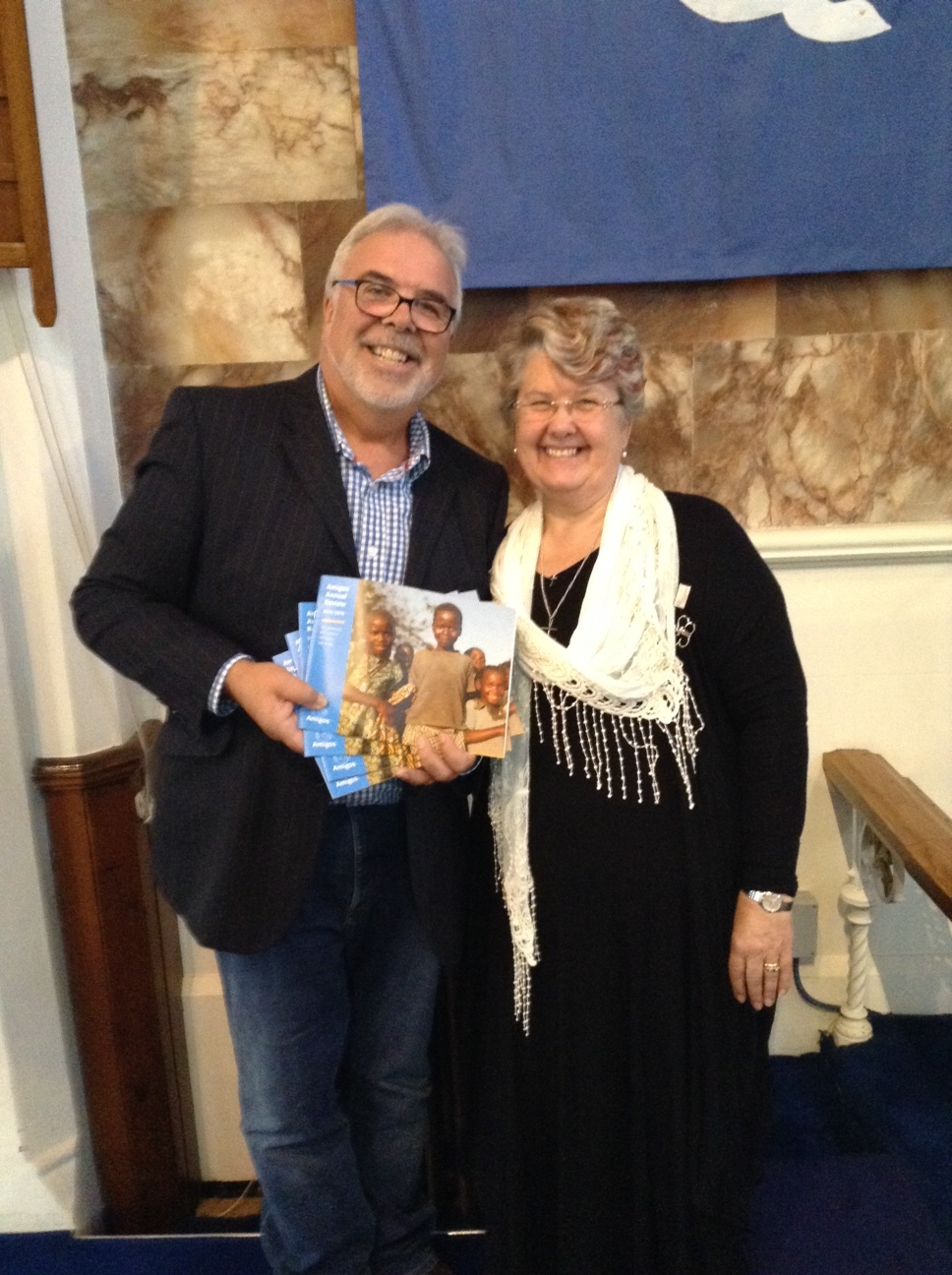 Rev John Haley, Torbay Circuit  Superintendent, welcomed around 60 ladies and a few gentlemen to Palace Avenue Methodist Church, Paignton.  Our president Sharon Canning led the opening devotions,  including the induction as District Vice President of Mrs Di Smart of Elburton, Plymouth. The service continued, the Rev Graham Thompson, Chair of the District, preaching and presiding at Holy Communion.
The morning continued with the business meeting. 11 of the 17 circuits in the District were represented at the roll call.  Our current treasurer Mrs Alison Thompson, was unable to be with us, so our financial report was presented by Mrs Jean Mann.  A presentation was made to Jean to mark her retirement and thank her for twelve years service as Treasurer.
Mrs Gwyneth Pengelly gave an entertaining trailer for the resources table and Mrs Carol Batchelor told us what was planned for the annual three day event at Sidholme in November.
Our acting Secretary, Rev Deborah Kirk, reminded us that she is a 'stop gap', and that there is a vacancy for someone with the appropriate gifts to help in the leadership of MWiB in the District. She confirmed our next District Days as 26th April 2017 at Tedburn St Mary, and 12th October 2017 at Ridgeway Methodist Church Plymouth, when Di will be inducted as President.  Deborah then took us from the Local to the Global with a presentation about the 13th World Assembly of the World Federation of Methodist and Uniting Church Women, which had been held in August in Houston Texas.
Mr Phil Pugsley, led the afternoon, introducing our new charity Amigos. This charity does wide ranging youth and community development work in Uganda through their Kira Farm project, agricultural sustainability, and assisting small businesses. Learn more from info@amigos.org.uk or follow them on Facebook.com/amigosworldwide(kirafarm)
Before we close this report we must say a special word of thanks to the people at Palace Avenue for their kindness, helpfulness, and hospitality throughout the day.
Sharon Canning – District President