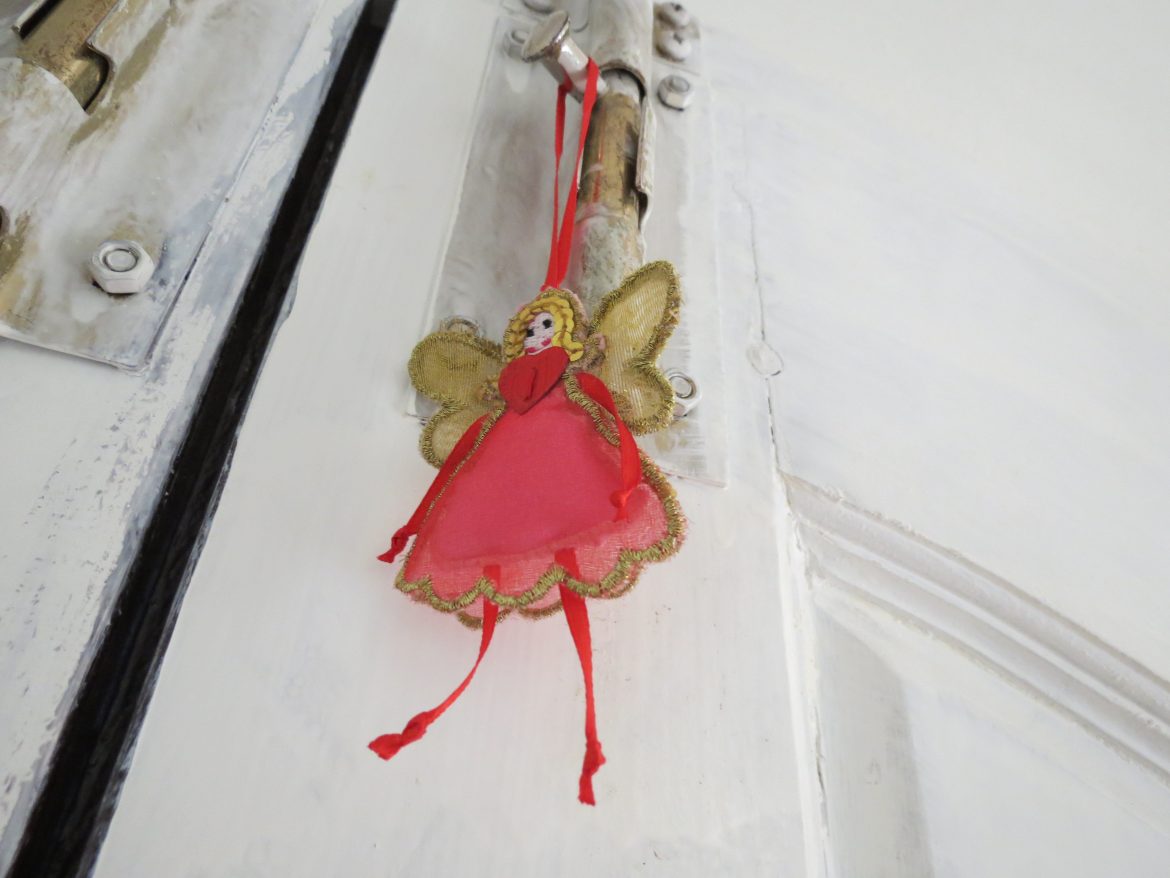 I asked Carolyn Lawrence if she would provide a guest blog and she has sent this thought-provoking piece encouraging us to remember our Methodist Mission Partners especially at Christmas. The photo is of a fairy decoration someone posted to her when she and Mark were in Guyana – their only decoration that year! Carolyn writes:
It can be difficult being separated from loved ones because of distance, relationship breakdown or because of losing someone through death, and in the lead up to Christmas this sense of loss can be especially painful when everyone around you appears to be having a wonderful time with family and friends.
During this season of Advent, I encourage you to remember our wonderful team of Methodist Mission Partners around the world, many of whom will not be able to come back to visit their families at this time. Some of them have recently taken up placements in new places and will be trying to get to know a new language and culture, some may be feeling very homesick or lonely and missing their families and friends back in the UK, and some will be celebrating Christmas in very different ways according to the customs and traditions of their host country and church.
When we were serving as Mission Partners, I really missed my children and family, especially at Christmas time, and found that it really helped to know that we weren't forgotten. Some people sent us books and cards, some emailed or messaged us and many assured us that we were in their thoughts and prayers. Those messages of love and encouragement were worth more than those people could ever know and deeply appreciated.
So I would urge you to have a glance through your prayer handbook and maybe during Advent pray especially for those of our sisters and brothers who are far from home this season. I would also encourage you to sign up to receive regular mailings from the Mission Partners and news from the World Church Relations team so that you can keep up with all their current prayer needs. Contact Rosie Winn at wcr.admin@methodistchurch.org.uk if you would like to be added to the mailing list.
Wishing you all a very blessed Advent and praying that you have a sense of God's presence close to you amidst the busy preparations for Christmas.
Carolyn