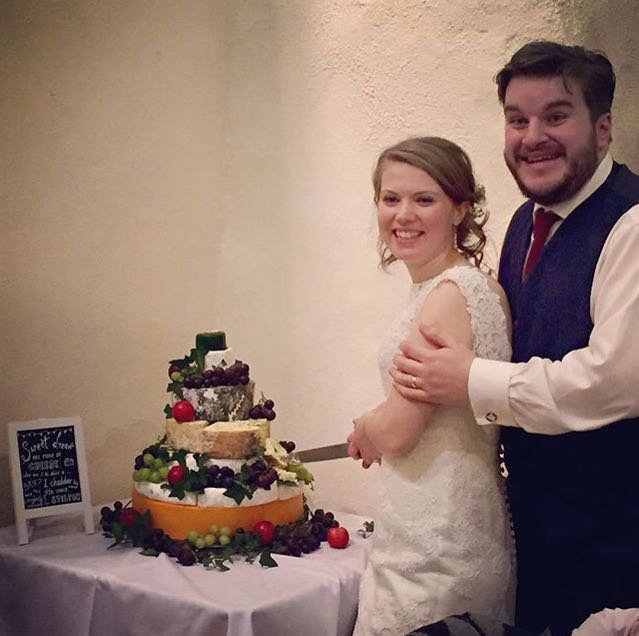 Today I am basking in the afterglow of one of the most memorable days of my life. The sun shone yesterday morning as our daughter Katie, together with her excited bridesmaids, prepared for her marriage to George at St Andrew's Church here in the Devon village of Halberton. Friends and family gathered to support them and witness their vows to each other, made, importantly for them, in the presence of the God whom they both love and serve.
The preparations of the morning were relaxed and fun. Time felt as if it was passing slowly, until the final hour before we needed to leave the house, when suddenly it seemed to race away. Many friends had told me confidently that this would happen!
I was determined to savour each moment, and because there was a photographer taking pictures through the whole day I did not take a single photo myself! I have managed to find a photo taken by a friend, which shows the happy couple cutting their cheese wedding cake. Tonight I am giving thanks to God for his love and grace and mercy and feeling very, very blessed.