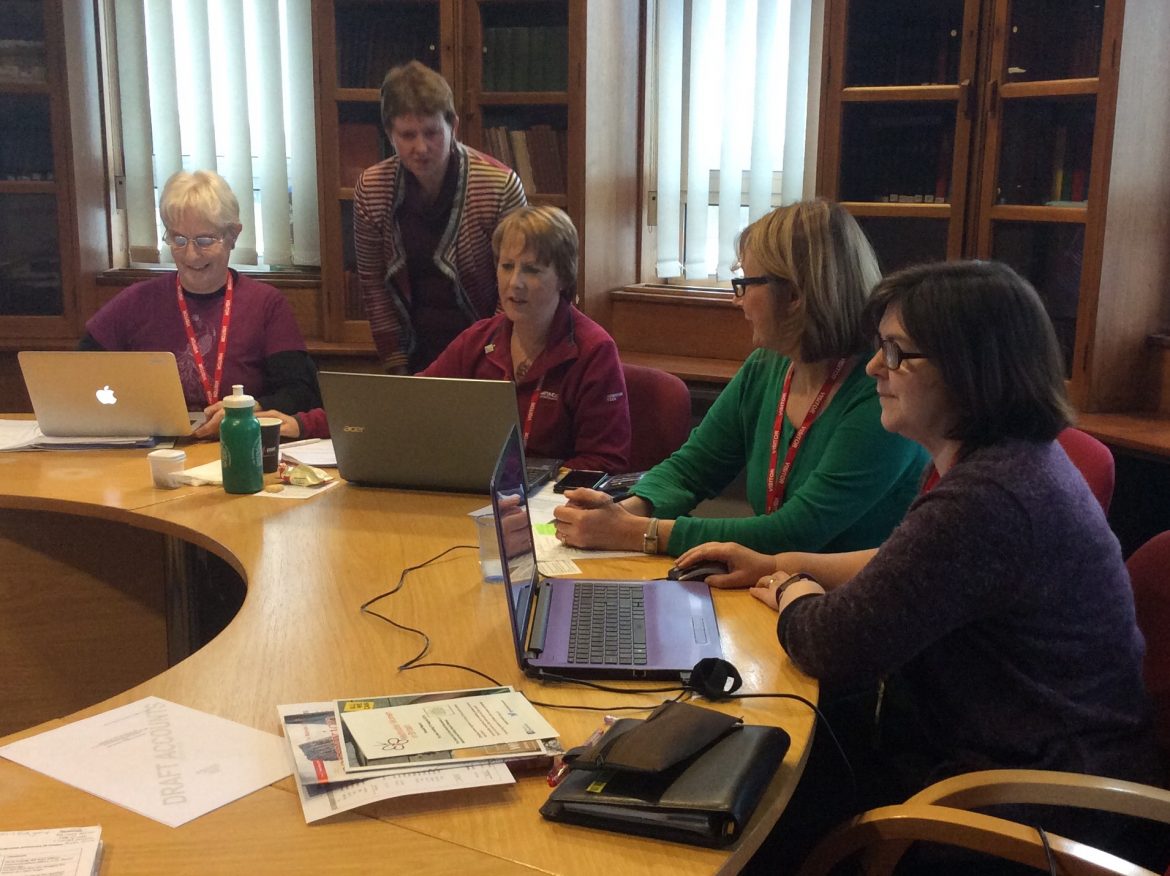 On Tuesday a group of us met at Methodist Church House in London to plan the final details for the annual MWiB Swanwick weekend to be held at The Hayes Conference Centre from 31 March to 2 April this year. Full details and booking forms are available on the website.
At the end of the day I realised to my dismay that I had again failed to take a photograph for this blog. On Wednesday I was determined not to forget, so here are Sandra, Lynne, Gillian, Carolyn and Jude. Just for a moment we 'froze' and created our own version of the mannequin challenge in a single frame, as everyone 'posed naturally' for the camera! Our business then resumed, ranging over many different areas as we prepared for the coming year and especially for MWiB Forum in February, when women representing the whole Connexion will come together to make decisions and take information back to Districts.
Last night three of us met to prepare for interviews today as we seek a new representative of Methodist women on the Women's World Day of Prayer National Committee for England, Wales and Northern Ireland, who will also become a member of the MWiB Forum.
I shall travel home this evening and pack tomorrow for my trip to Germany on Saturday. The 2017 'Travels of a Methodist Women in Britain President' have begun again in earnest!