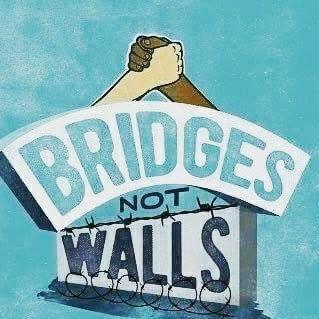 Saturday was a gift of a day. Clear blue skies, snow melting here in Chemnitz and sunlight streaming through the windows of a place where I have been fed, looked after and given space to do whatever I needed to do. Mostly I have written up my reflections on this visit and caught up with emails.
I expect many of us find our sleep punctuated by dreams about things we need to attend to. I dreamed repeatedly on Friday night about an email I needed to write concerning some of the finer details of the organisation of the Swanwick weekend, to be held during the first weekend of April. As most of you will know, Bishop Rosemarie Wenner is our keynote speaker and she will be accompanied by two other women from Germany. It is always complex to work collaboratively and this year it feels even more important to think through the logistics of the weekend, as we share the joint planning across our two countries!
It feels important to share this with you, after a day when many people across the world have stated clearly that we must be building bridges, not walls. We are looking forward very much to sharing the Methodist Women in Britain Swanwick weekend together with our sisters from Frauenwerk in Germany and also from Methodist Women in Ireland. We shall be considering how we can ensure that others feel genuinely Willkommen! Bienvenue! Welcome! as Liza Minelli sang at the beginning of the film Cabaret. If we had not already chosen this title we might well have used the title 'Bridges, not walls'!
Today, Saturday 21 January 2017, woman across the world are marching to make bold statements, and we pray for peaceful protest. We continue also to remember those caught up in the unrest in The Gambia and those affected by the school bus crash in Italy, in which young lives have been lost. As an ex-teacher, stories of tragedies such as this always make me put myself in the place of teachers who so often go the second mile to take pupils away on extra curricular activities.