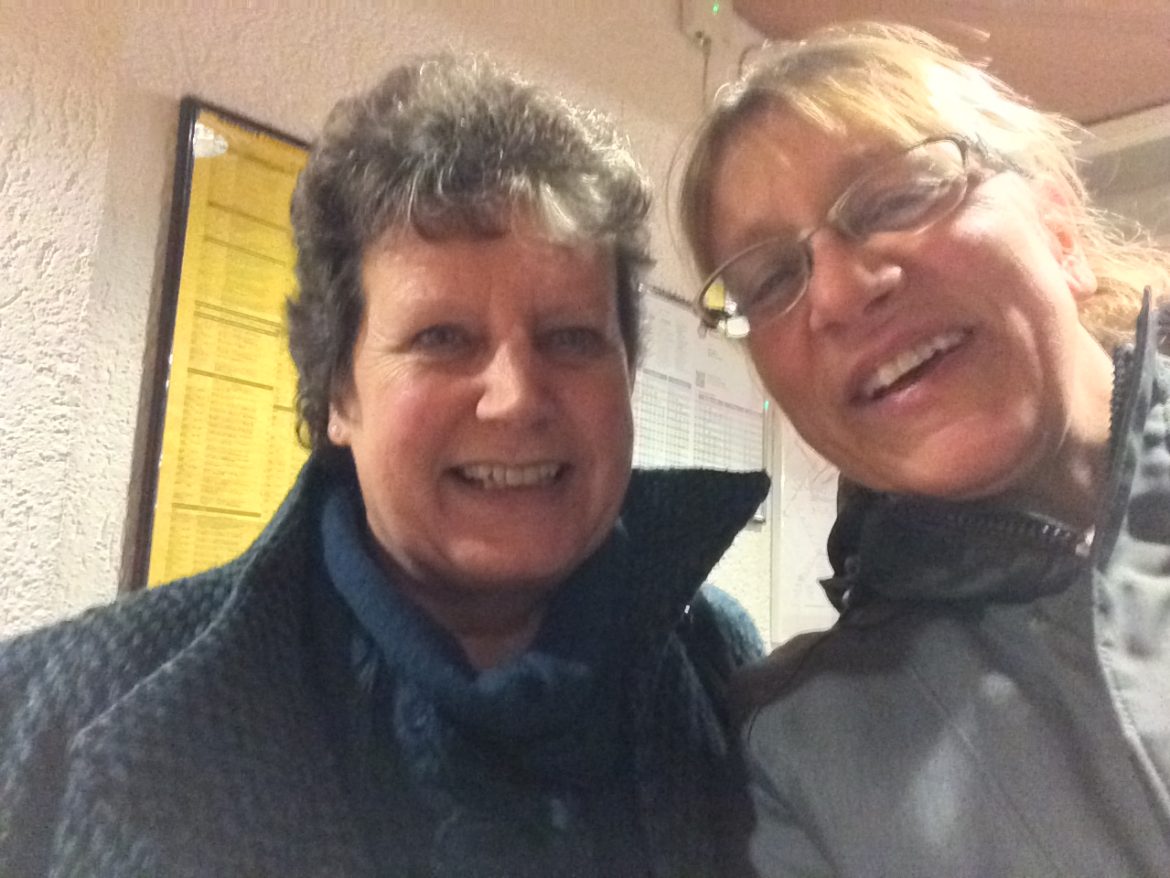 Another adventure today, as I near the end of this trip to see how the German Methodist Church is reaching out to others.
This morning I was picked up from the seminar here by Rev Birgitta Hetzner, who took me to her church in Stuttgart-Vaihingen and explained how her congregation had responded to the initial arrival of refugees to the area. Although many of the refugees have now been housed in various places, the church continues to provide a twice-weekly café and clothing bank, for anyone in the local community who chooses to come.
Although I was allowed to take photos today of some of the visitors to and helpers at the café, it does not feel quite right to use those on this blog, so instead I share the selfie which Birgitta took of us this afternoon.
I noticed that whereas I was using the term Flüchtlinge, Birgitta was referring to people as Geflüchtete. Not 'those who are fleeing' but rather 'those who have fled'. As we talked about these words she told me how one of the volunteers at the café does not use either of these terms, but refers to them as Gäste. Guests. I like that.
Pamela has this evening arrived home safely in England, despite delays at Stuttgart airport because of freezing fog. We have both been made to feel so welcome here – I hope and pray that our German guests will feel equally welcome at the Swanwick weekend.