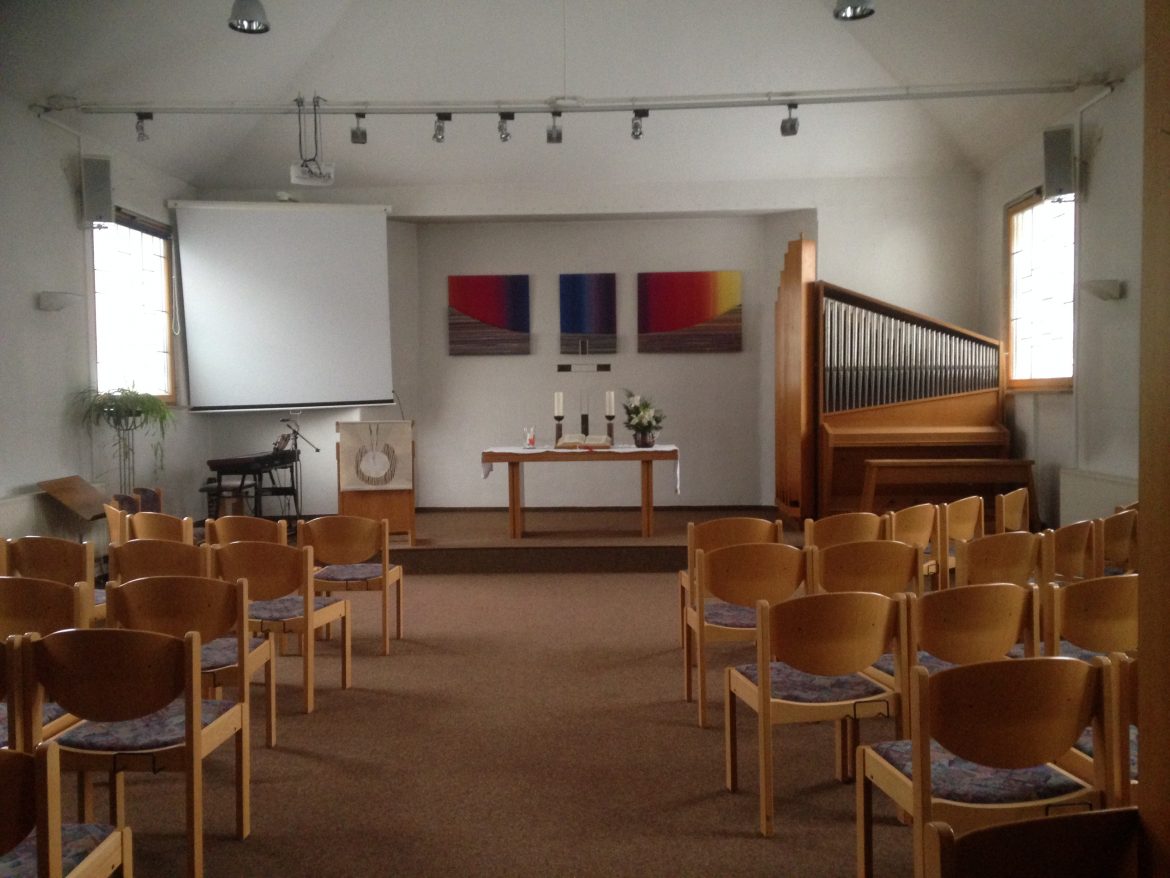 It seems strange that less than twelve hours ago I was in Stuttgart and this evening I am back at home, the suitcase is unpacked and I am looking through the photographs which I took over the last fortnight in Germany.
The picture which I want to share with you tonight is of the Methodist church at Vaihingen. One of the things which inspires me most on visits like this, whether in this country or abroad, is to hear how local congregations are seeking God's way for them and then following Jesus' command to love their neighbour.
The congregation at Vaihingen had already been praying and trying to determine their mission and their direction, when 150 refugees arrived in a sports hall in the town and they found themselves drawn to offer immediate help, including the provision of clothing and the opportunity for refugee women – and men – to come and cook and share meals on the church premises. Now that the families have found homes in other places the clothes-café ministry still runs twice a week and friendship and practical support continue to be offered.
As Birgitta and I stood in the church in Vaihingen we shared our stories, she of her congregation there and I of my church family back here in Halberton. It occurred to me again how important it is to find appropriate ways of 'being church' wherever we are. We do not have refugees here in our Devon village, yet, but we do have a community to whom we can reach out with support and friendship.
You are probably familiar with these words, attributed to St Teresa of Avila. Whether or not she actually said them, and if so how accurate this version is, seems unimportant. The sentiment is one which we would all do well to embrace.
Christ has no body now but yours.
No hands, no feet on earth but yours.
Yours are the eyes through which he looks compassion on this world.
Yours are the feet with which he walks to do good.
Yours are the hands through which he blesses all the world.
Yours are the hands, yours are the feet, yours are the eyes, you are his body.
Christ has no body now on earth but yours.