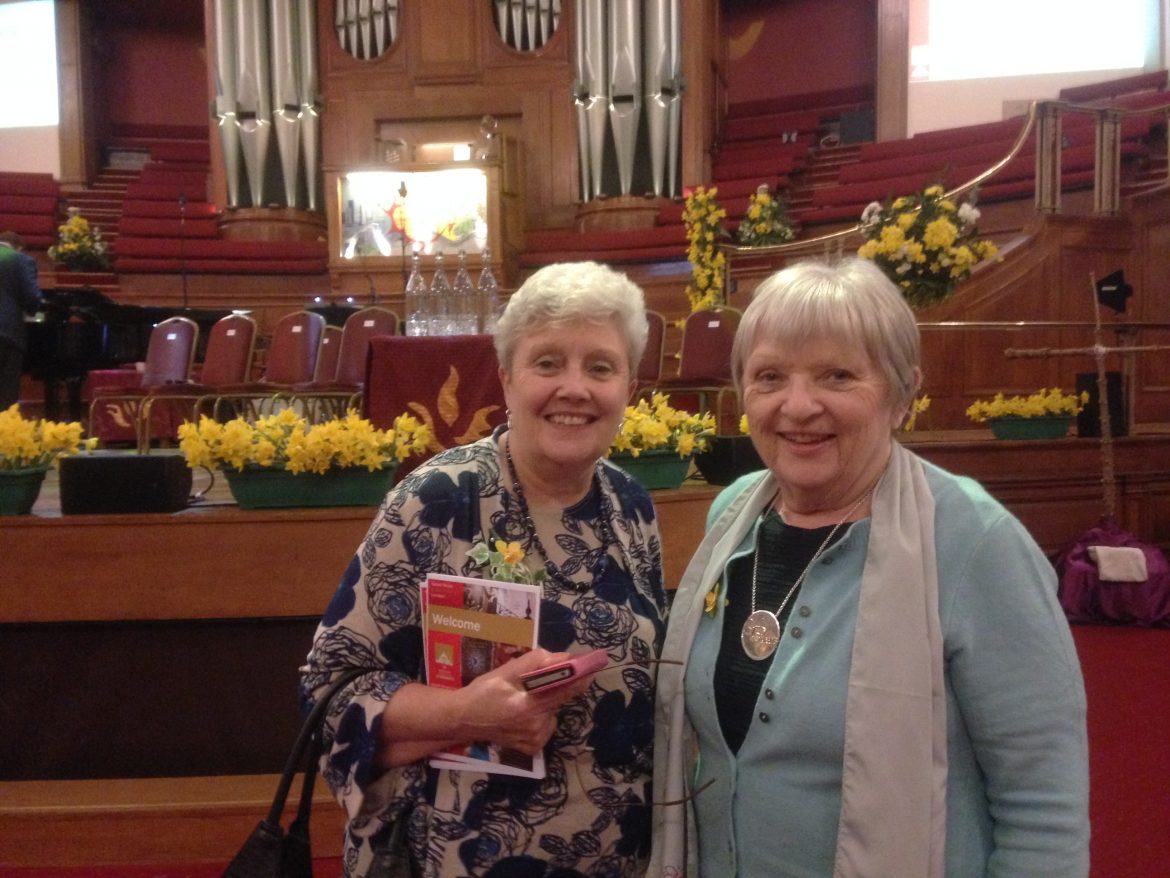 I promised more photos from yesterday's Daffodil Day at Westminster Central Hall. Here are Ruth and Linda, who both played a major role in the smooth running of yesterday's large scale event.
Today I attended the local Daffodil Rally here in Tiverton, a smaller, but equally warm and welcoming ecumenical event, with representatives from many churches in the town and from surrounding villages. At the end of the afternoon, as in Westminster yesterday, people took bunches of daffodils to take with love to those who might appreciate them – those who are ill, or housebound, or simply in need of a tangible sign of the love of God shared through the body of Christ in this way.
I wonder what lifts your spirits and makes you feel loved and cared for? A bunch of flowers, or a box of chocolates, or a card? Maybe a smile, or a listening ear, or a careful hug. We may need to make a sensitive visit to someone – daffodil day flowers are a beautifully creative gift, taken with the love and blessing of the church family and helping others to know that they are not forgotten.