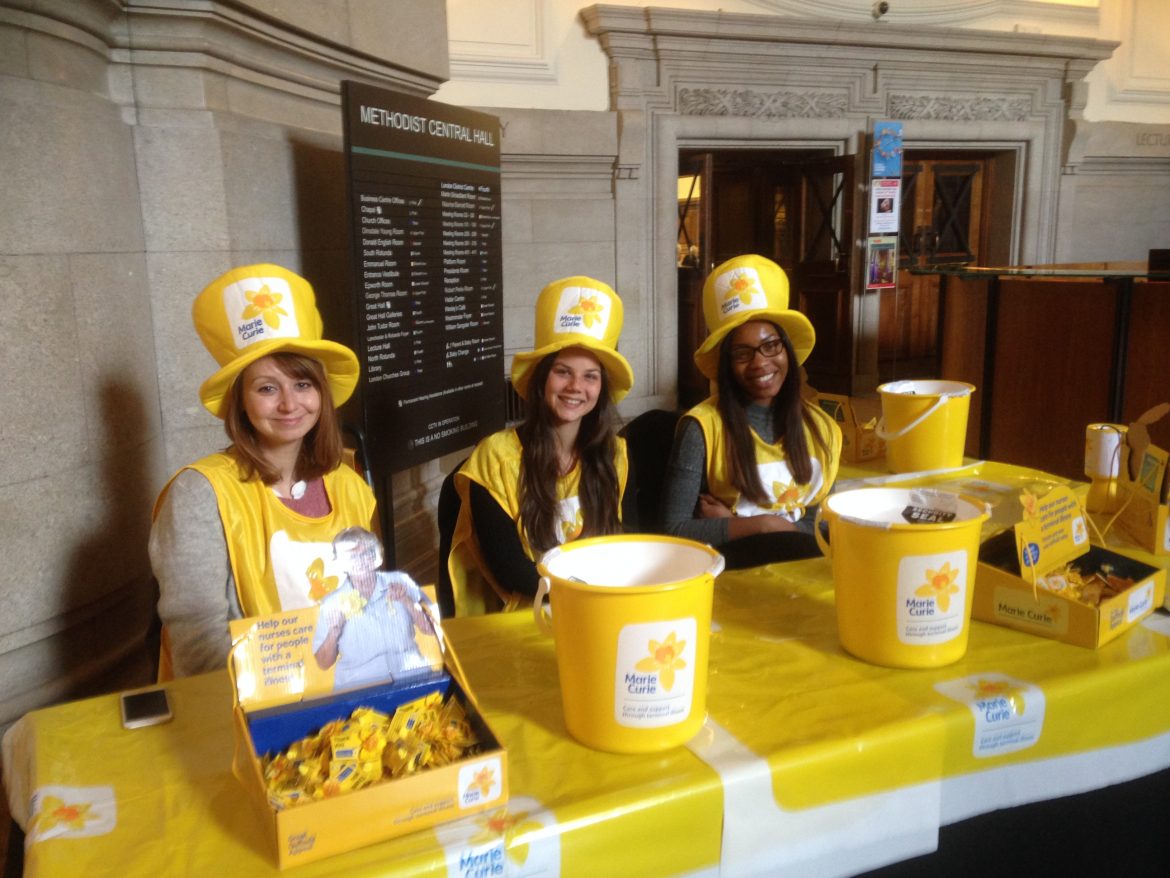 A third and final picture from Monday's Daffodil Day at Westminster Central Hall, where I shared a story of a rather impulsive prayer which I once half-prayed, with almost no faith at all that it would be answered. I told God how much I would love to see a kingfisher – and within seconds I did! That was at a difficult time for our church family, following a bereavement, and the sight of that kingfisher came as a dramatic reassurance of God's presence in our world and in our lives.
Today I have again seen the kingfisher, and two deer, and my heart has sung!
As I post today's photo of the Marie Curie fund raisers at Central Hall on Monday, I am acutely aware that some people pray prayers which are not always answered in the way they hope and long for. Sometimes cancer and other illnesses claim lives and we wonder why? Today we remember those who suffer from cancers of all kinds, those who care for them, including their families and friends, and those who seek more effective treatments and ultimately, we hope and pray, a cure.