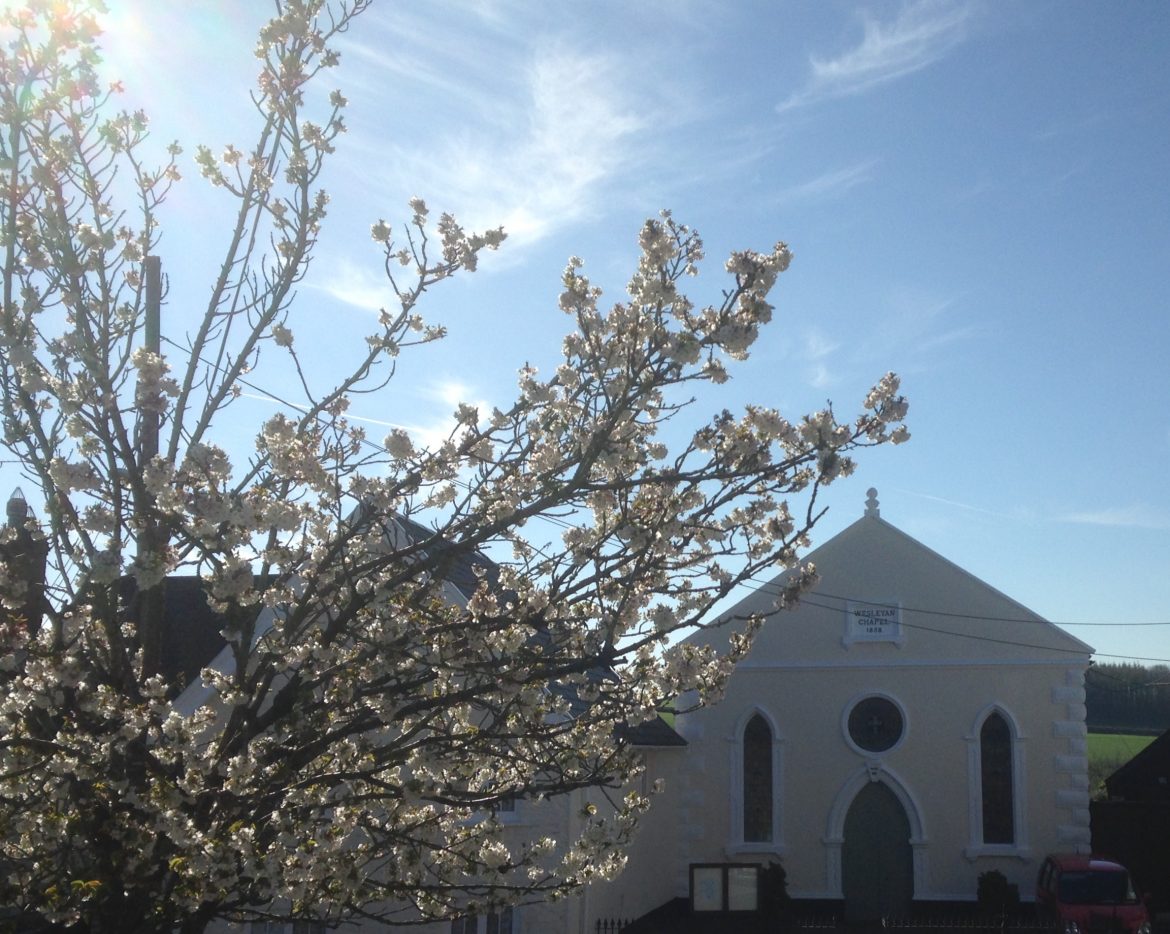 The days have been busy since I last posted on this blog. As I write I think of those for whom life changed suddenly last Wednesday, as they crossed Westminster Bridge, or stood at their place of work outside Parliament. We continue to remember them, their families and friends.
On Sunday I had been invited to lead Mothering Sunday worship at Chittlehampton Methodist Church. I always find this the hardest act of worship for which to prepare. Originally conceived as a Sunday when young girls in service returned to their 'mother church', often picking wild flowers for their own mothers on the way, it has now become entangled in the web of Mother's Day cards and flowers and chocolates which have greeted us garishly at supermarket entrances over the past couple of weeks.
I hope I managed to achieve some sort of balance on Sunday, as I led an ecumenical congregation from the village in prayer and praise and pondering the love of God for the world. We will each approach this particular day differently, depending on our own experiences and circumstances. Some will choose to ignore it and to stay away from worship. Others will grit their teeth and get through it. Others will revel in the colour and joy and celebration of human relationships.
Today I shall continue to prepare for the MWiB residential weekend at Swanwick which begins on Friday. It will be an opportunity to renew and to make friendships. I am grateful for the new family to which I have been introduced through MWiB over the past three years and look forward to welcoming the 230 women who will travel to be together to explore our theme for this year – Willkommen! Bienvenue! Welcome! We especially look forward to welcoming friends from Ireland and from Germany as they travel to join us.
If you are joining us at Swanwick, know that you are welcome. If you are unable to be with us this year, know that friends will remember you. If you have never been to this weekend, why not consider joining us next year?