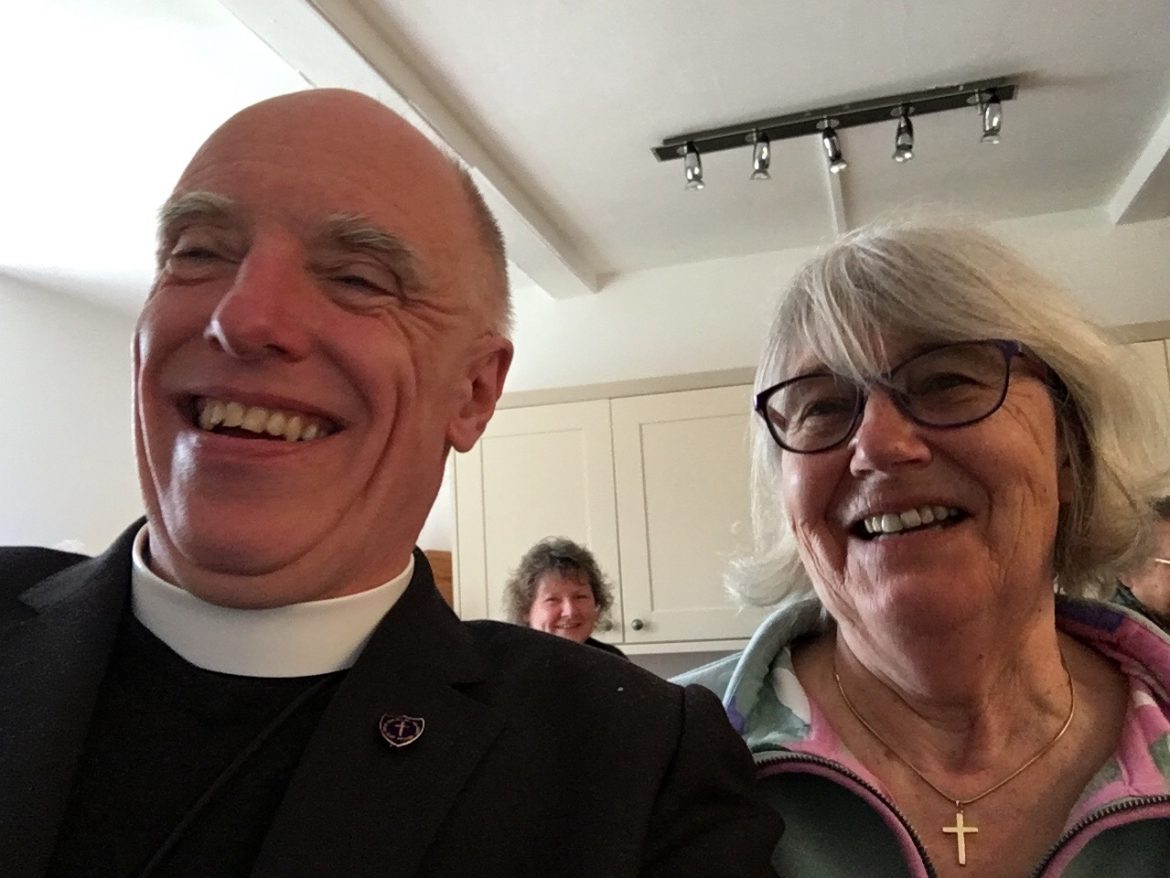 I am enjoying time at home this week, preparing services for the next two Sundays and sorting through some of the things which we brought here when we moved into this house six years ago and which have remained untouched in boxes ever since. We have disturbed a lot of dust in the process, but also unearthed some treasured family memories.
Those of you who followed Rev Steve Wild on Facebook during his year as President of Methodist Conference will be familiar with his extensive collection of selfies. This week Hazel, who writes Prayer for the Week for our MWiB website, is on holiday with her husband, Colin, on the Isles of Scilly. Last night I received this photo from Steve, taken after the Good Friday walk on St Mary's. I shall be heading there myself in May, and am looking forward to exchanging stories with the folk there and to discovering why Hazel describes Scilly as one of her 'thin places'. I am so grateful to her for writing the prayers for us every week for the past two years. She sent off the final batch to Jude today, for publication in June, after which she will hand over the baton to Denise Creed.
There has been no direct news from Bolivia since the weekend, suggesting that it is less easy to get internet in Lago, where Sandra and Chris were due to be yesterday. We continue to remember them and to pray for them in Copacabana today.