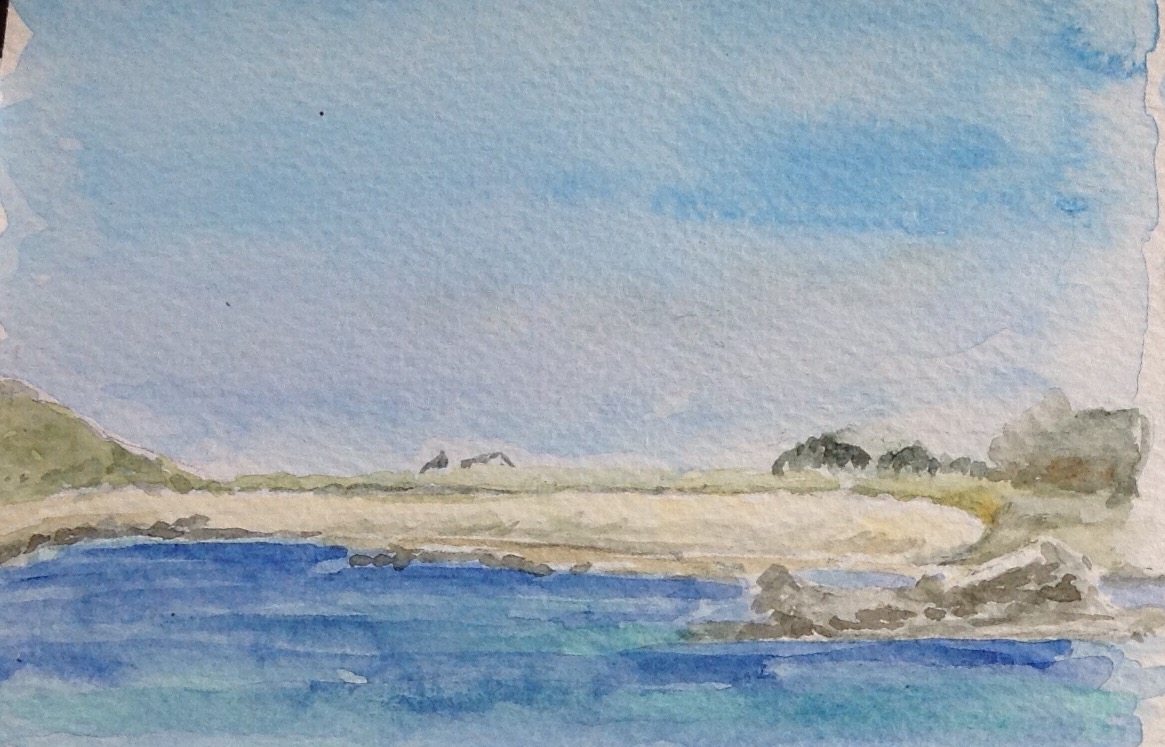 In the distance – a white beach glistening,
the drop and splash of oars
muted voices in the still, pure air,
paddling through the clean, crystal clear waters
finding –
on that silver beach –
a bright yellow shell washed up:
of a sudden a prayer of delight and joy
sweeps into the heavens.
In the garden excited chattering
like children's voices
raising eyes to see
suddenly, the house martins
sweeping low,
hearing the feathered flight
and a prayer of simple happiness
soars with their flight
into the summer skies
A sombre phone call,
voice saddened, tears suppressed,
threads through the sunshine of the day.
prayers of petition
reach into the air
plead for hope
seek comfort.
A thoughtless, careless word.
closed face, turning away,
immediate regret for hurt caused
prayer for forgiveness
for a way to mend and heal
penitent
and seeking help.
Prayers come in the midst of living
they stop us just where we are
as we turn mindfully to you.
Accept our worship loving God,
hear our prayers:
sung, whispered, silent, unconfessed
and send your blessings
tumbling down
Amen
Reading: Colossians 1:3-14
StF 491    As servants working an estate whose owner is away
Prayers for June by Hazel Parsons