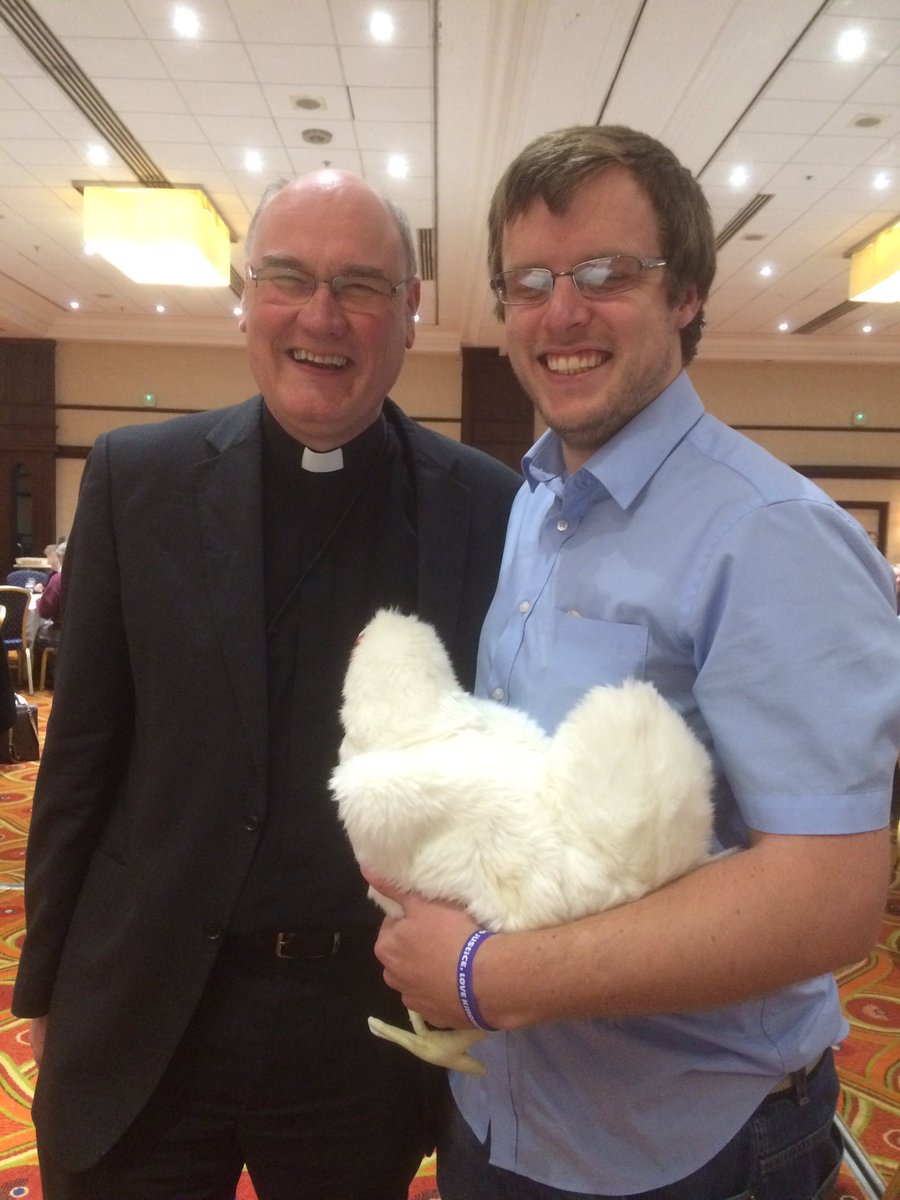 I just couldn't resist sharing this photo taken by Denise Harding and posted on Twitter!
I have really enjoyed my first experience as a Conference representative following my commissioning service at our fringe a week ago. It has been a great time of sharing faith and worship, listening to varying points of view on matters relating to mission, education, caring and loving our neighbour and discerning the way forward as 'A People called Methodist'.
Interspersed with the serious nature of the agenda were one or two lighter moments.
Clucky McCluckface, pictured above with Past President of Conference Rev'd Roger Walton and Tim Baker from 'All We Can', has been busy promoting 'Chirp for Joy' the 2017 harvest appeal to help families in Zimbabwe to become self-sufficient. Unfortunately Clucky was kidnapped but members of the Conference paid a generous ransom for her release.