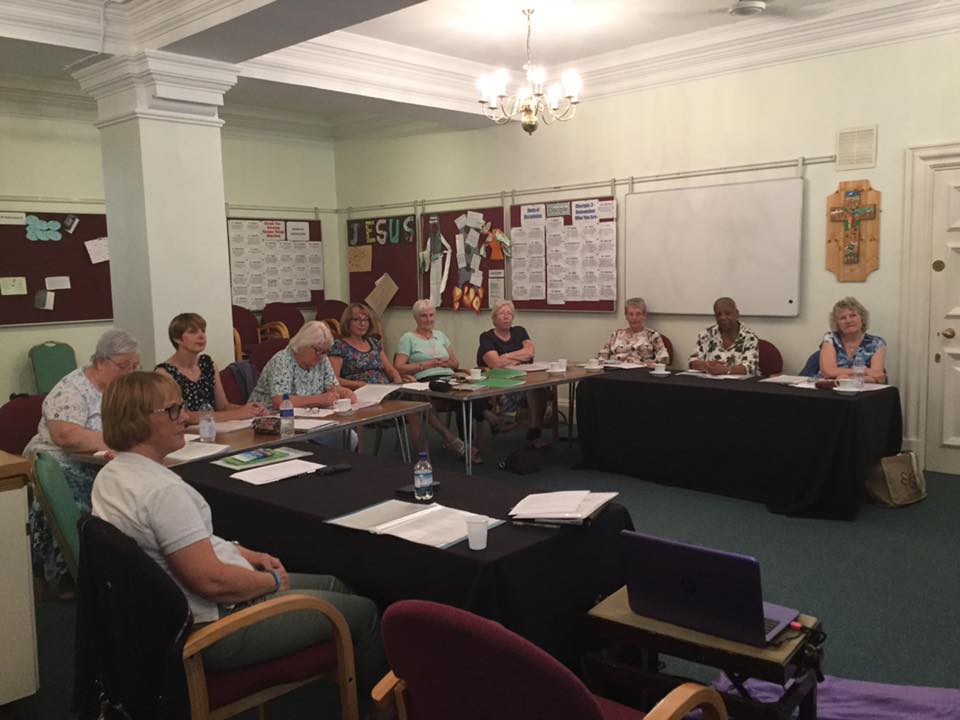 I'm writing this blog on the train to Crewe having been in Westminster Central Hall all day where twelve of us gathered together at a training day for new Forum Members.
Training was led by the MWiB executive team and seven out of the eleven new Forum members were able to attend, namely Carolyn Buley (Bristol District): Margaret Newrick (Cumbria): Pam Gidney (Channel Islands): Barbara Harrison (Scotland): Patsy Constantine (London) : Credwyn Tolhurst (South East) and Irene Hayes (Women's World Day of Prayer MC Representative).
The Forum, including the executive team constitute the body of MWiB Trustees. All decisions in the way we conduct our activities, donate funds, support campaigns etc need to be agreed by Forum. Training is therefore essential to ensure a better understanding of these responsibilities.
A major role of a District Forum representative is to be a communication link between their District and central MWiB. Effective communication within large organisations is never easy and MWiB is no exception. Today gave the opportunity to express some of the concerns and share ideas as to how we can better fulfil this important aspect of the role.
An essential part of communication is of course to listen, and hear what is being said, as well as to give out information, only by listening can we try to improve and extend what we do. So please, do contact your Forum representative if you have any concerns or suggestions – or ring the 0300 enquiry number found on the website and we will listen.
During the summer, the profiles of our new representatives will appear on the website and we ask especially for your prayers as they take on this new responsibility and service in our mission 'To Know Christ and Make Him Known'
Every blessing Sandra