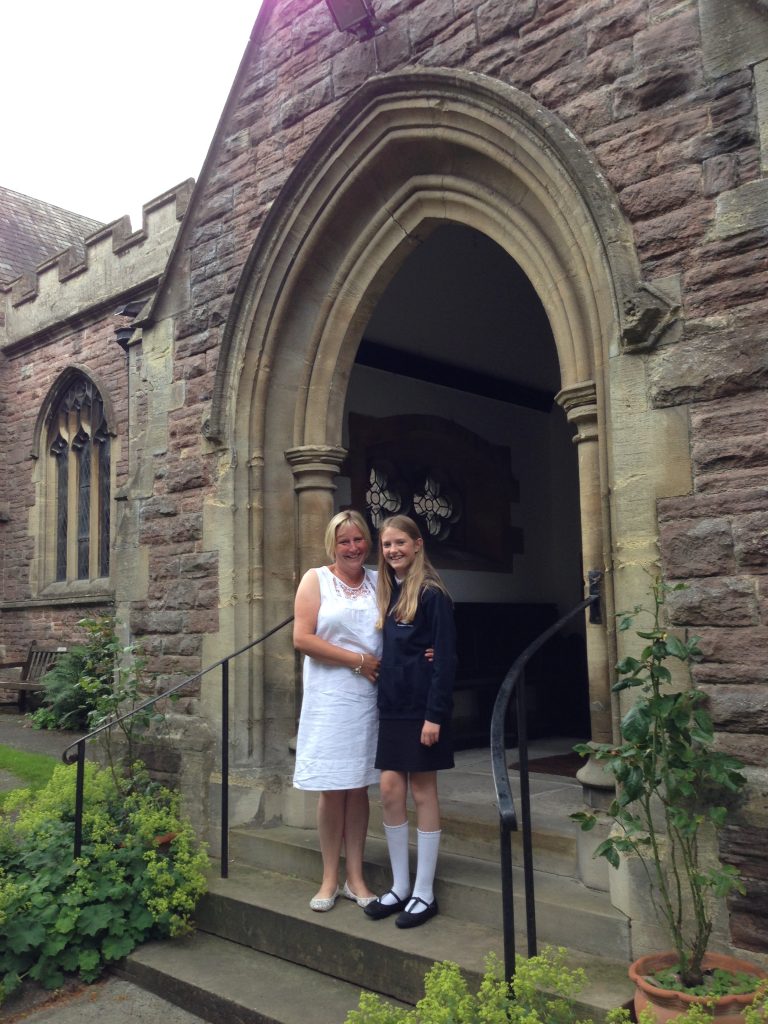 Today's picture shows my daughter Ruth and granddaughter Lily outside St Leonard's Church in the Cheshire village of Warmingham. On Sunday I had the privilege to attend my younger granddaughter's school leaving service. In September she will be joining her elder sister Emily at High School – another milestone in her young life's journey. As parents and grandparents we store memories of these occasions and recall them from time to time as the children mature to teenage and adulthood.
The service was led by the school children encouraged by their teachers and Lay Reader Peter Roden. Hearing Lily confidently lead the closing worship having earlier participated in singing and drama was a very special moment.
Warmingham Primary and Junior school is a state assisted Church of England school which means that it has a Christian ethos and pupils are encouraged to uphold Christian values alongside the regular curriculum.
I fully endorse the need for better interfaith relationships, with respect for those of different faiths and of none, but I have really enjoyed seeing my grandchildren have the freedom to grow in their faith and celebrate major events of our Church calendar with enthusiasm.
One particular Easter witness still remains a special memory. Starting at the school to hear the story of Palm Sunday, the youngsters walked down through the village accompanied by a real donkey. Stopping in a large garden they re-enacted parts of the story of the crucifixion and resurrection before moving on down to the church.
As the children grow and mature in life I pray that they will learn and grow in their Christian journey too. Maybe they also will reflect back now and again and remember these special moments along the way
Jesus called the children to him and said, "Let the little children come to me, and do not hinder them, for the kingdom of God belongs to such as these.' Mark 10.14 NIV
Every blessing, Sandra