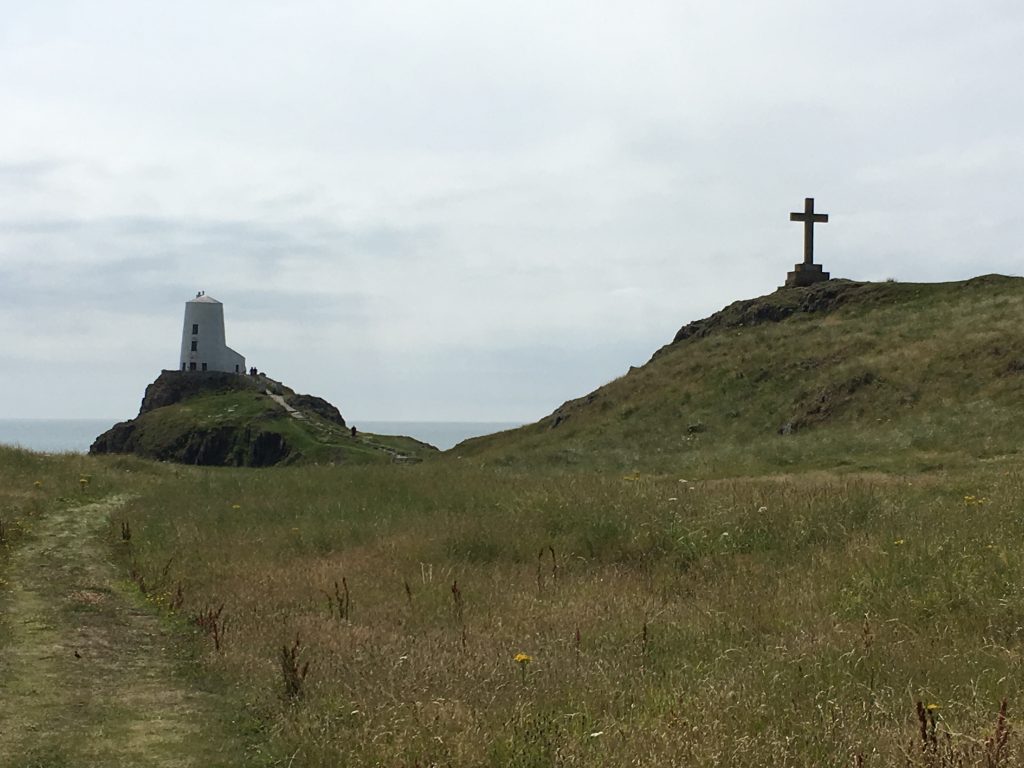 'Walk in the Light'
Having travelled home from Anglesey, unpacked and caught up with the washing – those little things you just have to get done, I thought I'd share one more little gem from the end of our holiday.
Walking to the beach through Newborough Forest on the South West side of Anglesey, we continued along the sand until we reached Ynys Llanddwyn, a small island that can only be reached at low tide.
Until the Reformation in the 16th Century this small island was a very popular site for pilgrims who came to the tiny church to thank God for the faith and blessing of St Dwynwen.
The Patron Saint of Lovers, Dwynwen's story is very touching. Daughter of a Welsh King she refused to marry without love and spent the rest of her days living in poverty on the island helping those who came to visit her. In Wales, 25th January is marked as St Dwynwen's Day in the same way that we mark February 14th as St Valentine's Day.
As we walked towards the western tip of the island, passing St Dwynwen's well, a cross erected in memory of the saint came into view. Walking a little further, the tip of a lighthouse also came into view. I found the symbolism of the cross and the lighthouse silhouetted against the sky side by side quite profound.
The lighthouse continually shines a beacon of light which helps those navigating the seas to avoid the danger of rocks.
Christ, the Light of the World is our guide as we navigate our way through life.
Jesus said 'I am the light of the world. Whoever follows me will never walk in darkness' John 8:12