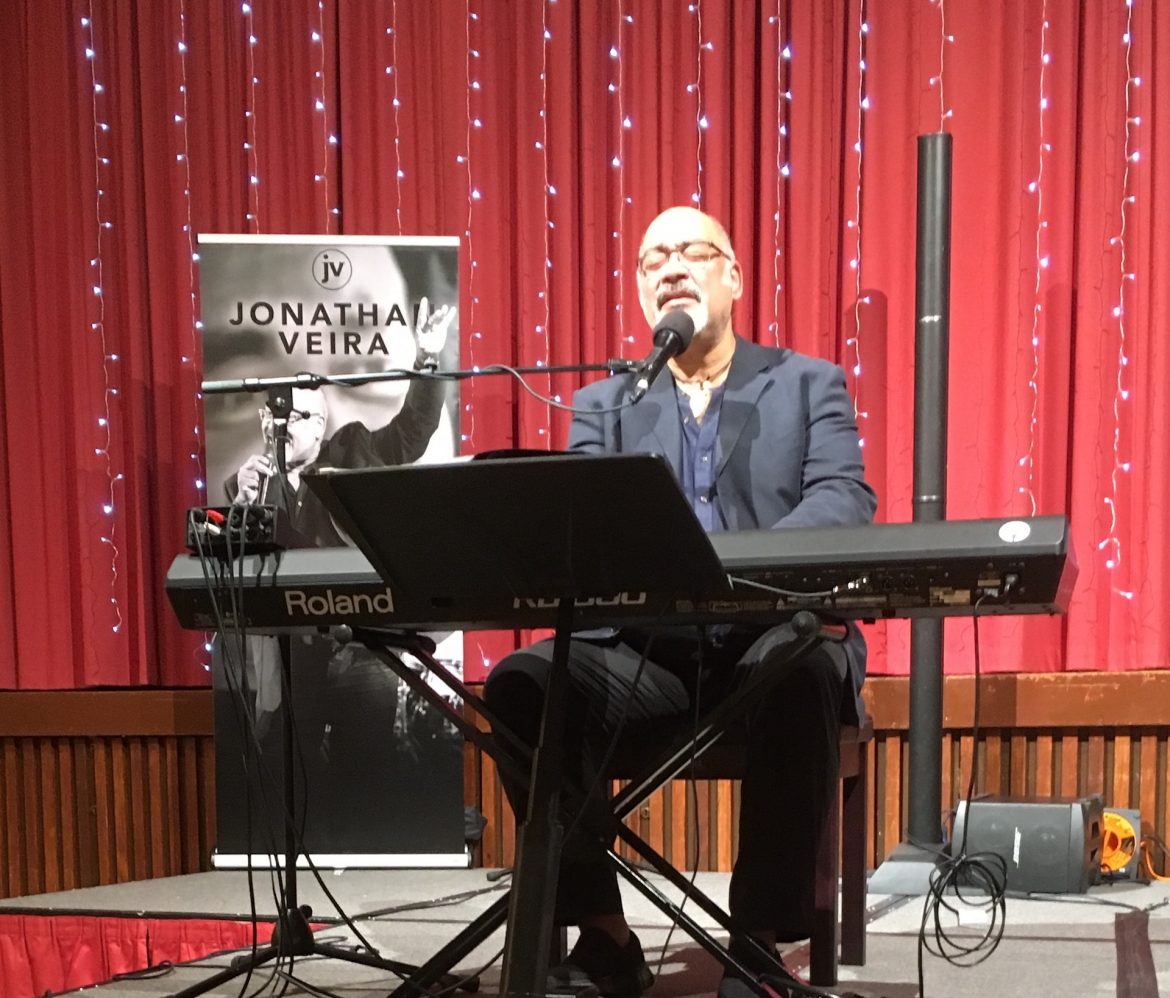 A couple of nights ago David and I travelled to Newport Pagnell where we were royally entertained by Jonathan Veira.
Performing his 'One Man show', Jonathan described how, growing up in London, his first introduction to music was through the church, his lessons paid for solely with the intention that he learned to accompany the singing in Sunday School.
My own love of music began in a very similar way at Sunday School, although my brother was the real musician of the family, an accomplished organist and baritone he frequently jumped from pulpit to organ and back again when leading worship.
One of my abiding memories of our childhood was when the two of us were rehearsing for a music competition. I was playing the recorder accompanied by Tony on the piano. A complicated piece with a syncopated rhythm, it created much amusement during rehearsal, I discovered that giggling and recorder playing do not work well together! However, we did manage to compose ourselves sufficiently to win the competition!
During his final days in St David's Hospice in Llandudno Tony was unable to speak which he found very frustrating, however he could still hear. Listening to some of his favourite music he visibly relaxed and became peaceful.
God's gift of music, enhances our lives, gives us the opportunity to express our faith, gives a voice to the oppressed and is a balm to those in pain.
'Music expresses that which cannot be put into words and that which cannot remain silent.' Victor Hugo