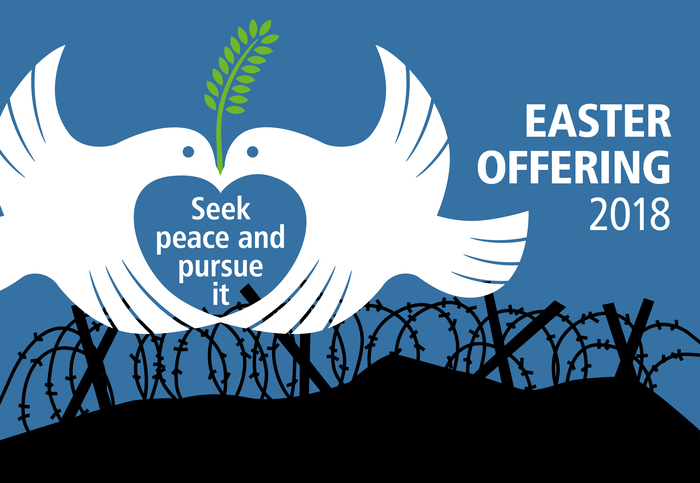 *NEW* Easter Offering 2018 PowerPoint now available to download.
The EASTER OFFERING 2018 dedication service, Seek peace and pursue it (Psalm 34:14) features stories from Mission Partners in Sri Lanka, Japan and Israel/Palestine supported by the World Mission Fund. Each one is working towards peace and reconciliation in their own situations.
The worship will encourage us to consider how we might learn from these situations and find ways to 'seek peace and pursue it', in our individual lives, churches and communities.
This service provides an opportunity for churches and circuits to gather and celebrate God's mission activity in the wider world. It includes the dedication of the Easter Offering – all of which goes to the World Mission Fund of the Methodist Church in Britain and Ireland, supporting 65 Partner Churches overseas. Leader's notes give valuable guidance to assist local organisers in the preparation of the service.
Easter Offering 2018 materials are available to download below,
or from the Methodist Church website (www.methodist.org.uk).
Alternatively, to order printed resources, download the order form here.
Please note that printed materials will not be available until January 2018.
Additional images and reflections for use during Lent 2018 will be available on the MWiB website in January.
[wpdm_package id=12051 template="link-template-calltoaction3.php"]