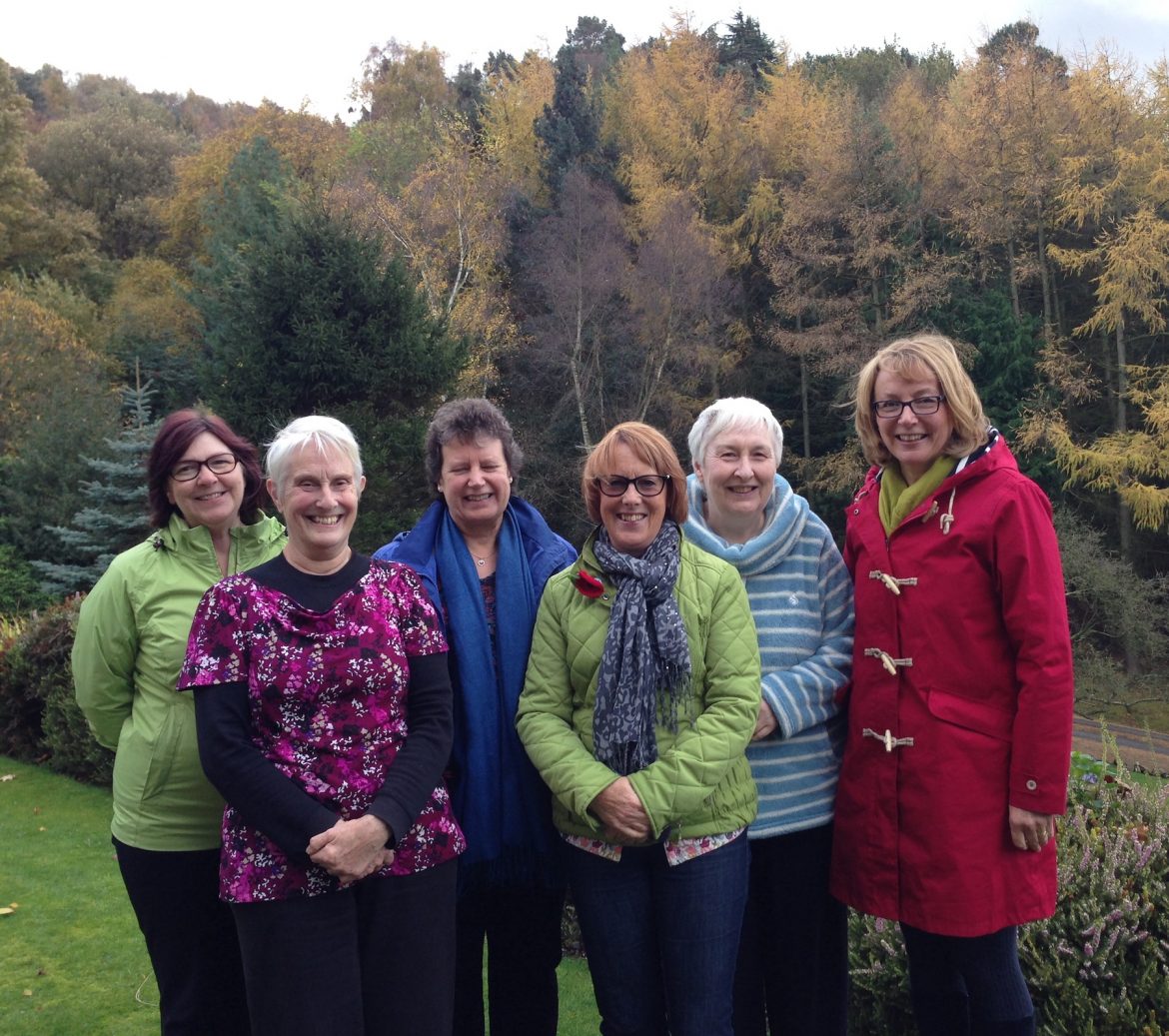 Once a year, the MWiB executive team of five venture off for a 48 hour retreat. We try to put aside the busyness of our roles and life in general to mentally and spiritually 'regroup'. We attempt, unsuccessfully, to switch off our mobile devices and laptops to simply rest in the presence of God and one another.
This year we travelled to Frodsham in Cheshire to meet at Foxhill, the retreat centre of the the Chester Diocese.
Set in beautiful woodland surroundings on the eastern end of the 'Sandstone Ridge', Foxhill is both peaceful and welcoming and just what we needed.
'Reclaiming God's Blessings' was this year's theme, prepared and gently led for us by Denise Creed. A Deacon from the Yorkshire North and East District, Denise also prepares and writes the 'Prayer for the week' on the MWiB website.
Studying the three different forms of blessing found in scripture we considered how greatly each of us are blessed in both the good and the 'not so good' times of our lives, and how in turn we can be a source of blessing to others.
On the Thursday afternoon we were given the opportunity to 'do our own thing', walk, sleep, draw, pray, read, write etc. We were invited to try to write in the style of Haiku. A Japanese form of poetry it must have simply three lines, consisting of 5 syllables, 7 syllables and 5 syllables respectively.
Inspired by our surroundings, Jude Simms, our Communications Officer, wrote and shared with us the following:-
'Like the autumn leaves
Falling softly from the trees
May God's blessing fall'.
Thank you Denise for a gently inspiring, thought provoking and relaxing retreat.
May God bless you richly
Sandra