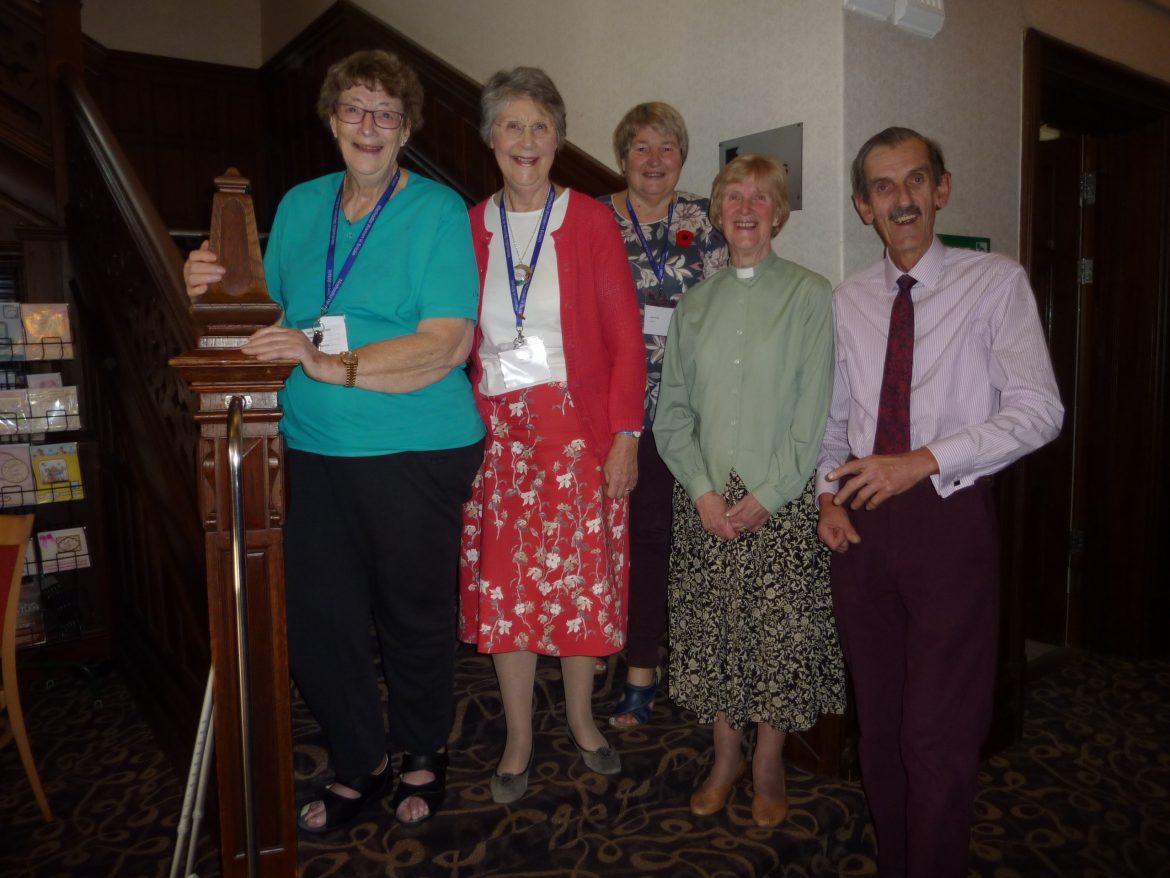 The 53rd Cornwall District MWiB  residential  experience  was held at Treloyhan Manor, St. Ives. "Christian Spirituality" was the theme chosen by the guest speaker, Rev. D. Paul C. Smith, Supernumerary Presbyter, previously of Plymouth Central Hall. The sessions were entitled "Where are you?"  "Where is the Church?" and "Where is Methodism?" We were given opportunities to interact, share ideas and to examine where we are on our Christian journey.
Aspects of the Christian life; the life of prayer and the life of holiness were explored, and we were reminded that there is no substitute for having a quiet time with God. We owe a great deal to those who principally expressed their discipleship in their struggle for social justice, for example Mother Teresa, Robert Raikes and Lord Shaftesbury. Mr. Smith helped us to unpack what shaped Methodism in the past, and what makes it distinctive today.
Bible Studies conducted by Rev. Sylvia Burgoyne and Rev. Jane Willcock, Supernumerary Presbyters of the Cornwall District supported the theme by looking at the lives of 'Three Wise Women': Naomi, Esther and Hannah. Their lives portrayed respectively 'God's inclusiveness', 'in the right place at the right time', and 'getting real with God'.
The conference included book reviews and devotions arranged by various circuits within the District. Social time provided the opportunity to enjoy shared activities, and free time enabled us to explore the beauty of the area or to relax in the stunning surroundings of Treloyhan Manor. Holy Communion concluded what had been an unforgettable experience for us all.
Jill Nute
MWiB Vice President,
Cornwall District
Pictured above, from the left: Treloyhan Secretary Rev. Margaret Barnes, Cornwall District President Jenny Skinnard, Treloyhan Accommodation Secretary Ann Harris, Bible Study leader Sylvia Burgoyne, and Guest Speaker Rev D. Paul C. Smith.