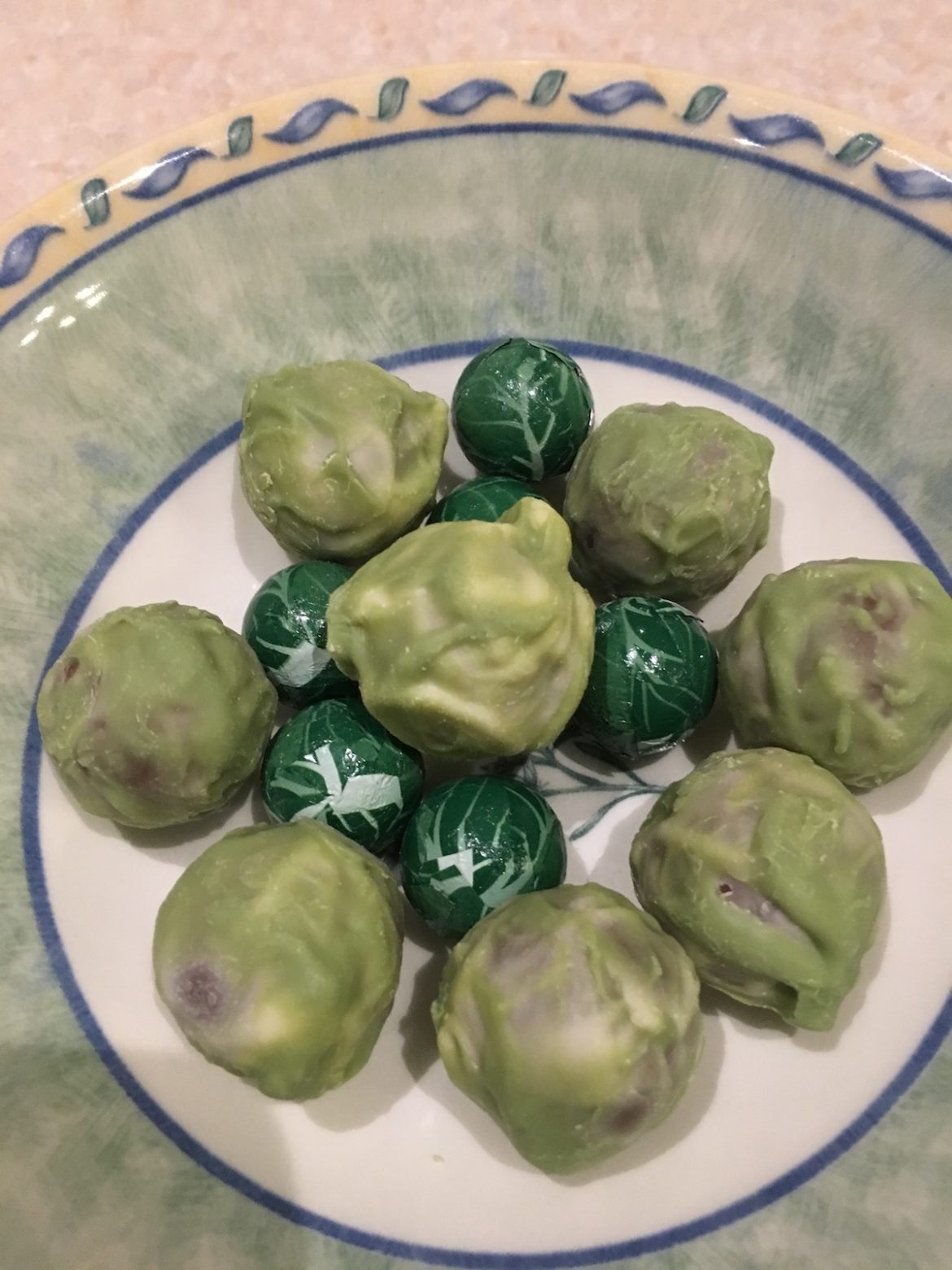 Over the last few years, David has been trying to persuade 9yr old Lucy and 11yr old Daniel that fresh green sprouts are not only good for you but delicious to eat – even with ice-cream! Not convinced, the grandchildren challenged David to eat the said delicacy and so began a tradition which has survived for three years.
Lucy and Daniel, like many children, still don't eat sprouts but have watched with a mixture of horror and great delight as Grandad has risen manfully to the challenge insisting that once discovered, sprouts topped with ice-cream will become a new item on Christmas menus.
Subsequently sprouts became quite a feature as David opened his gifts this week. Chocolate sprouts tumbled out of socks and mugs and pictured above are what remains of the most authentic look-alikes which were contained in a '12 days of Christmas' calendar. They are delicious!
This week has been a time of fun, of love and blessing, of sharing and remembering. On Christmas morning our village chapel in Harlington was filled with friends from the village and family members who had travelled to share Christmas day with their parents.
Before the festivities of the week began we were enabled to worship and remember quietly and joyfully that God came in Jesus Christ to live among us and through Christ to show the true meaning of love.
The Christmas challenge for us is not only to know and accept this wonderful love but to express this same love in our caring and sharing with those we meet along life's journey.
May God bless you and keep you.
Sandra