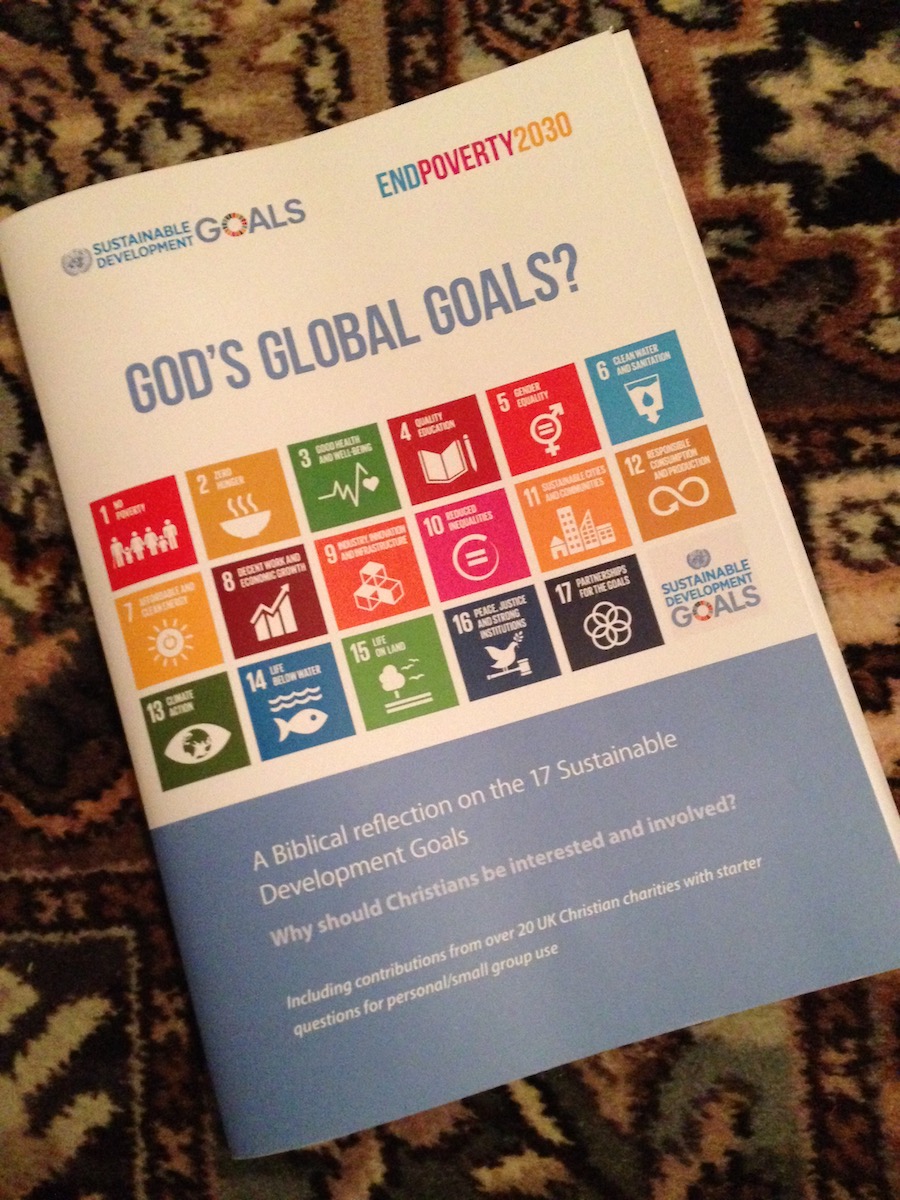 This has been an interesting week in the 'House of Lords'!  On Wednesday I had been invited to attend, on behalf of MWiB, a meeting to launch the publication pictured above. Lord Griffiths of Burry Port hosted this ecumenical 'coming together' of representatives from churches and charities with a heart for justice.
From the EndPoverty2030 website we read:  'EP2030 is a new movement, engaging, equipping and empowering the local church to become more radically involved in achieving the Sustainable Development Goals. (SDGS). A vision to end poverty, fight inequality and stop climate change.'
https://www.endpoverty2030.com/about/
The publication contains short Biblical reflections on the 17 SDGs for use in groups. A short video entitled 'The World's Largest Lesson' aimed at teaching children about the SDGs will also soon become available on YouTube. Do look out for it, it's fascinating.
The second event that was brought to my attention, although I wasn't able to be present, is the 'Free For Good' campaign which wants the Government to back the 'Modern Slavery (Victim Support) Bill'. People trafficking or 'modern slavery' is a growing problem in the UK and many of its victims who manage to escape their 'employers' become trapped in a cycle of fear, hunger and homelessness. Statistics show that just 1% of the perpetrators of this crime are brought to justice.
The current support for people identified as victims of slavery guarantees just 14 days of support and many 'disappear' before the perpetrators are brought to justice. The Bill suggests that 12 months of support and counselling will allow real rehabilitation for victims, giving them the opportunity to be 'free for good'. This will also allow increased time and the opportunity for authorities to bring the traffickers to justice.
An interesting and challenging week!
'He has shown you, O mortal, what is good.
And what does the Lord require of you?
To act justly and to love mercy
and to walk humbly with your God.' Micah 6:8 NIV
Blessings Sandra