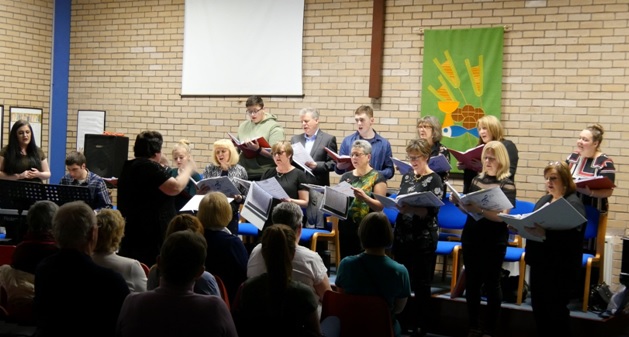 Since May 2009, MWiB Scotland have been raising money to fund the building of a girls' school in the Democratic Republic of Congo.  The total transferred to the end of November 2017 is £27,000.  The project is now at the stage where builders need to be employed as well as materials bought.
Throughout the summer and autumn, a small group of dedicated knitters made miniature teddies for sale.  Each teddy was individually named and included details of the project. So far the sale of teddies has raised £700.
In November, one of the MWiB members brought her choir, the South Lanarkshire Workplace Choir, to one of the churches and along with the Hamilton Harmonics, they gave us an excellent evening's entertainment with 'Songs from the Shows'.  Another £580 was raised for the project that evening.
We're now planning our District Day to be held on 19 May in Glasgow.