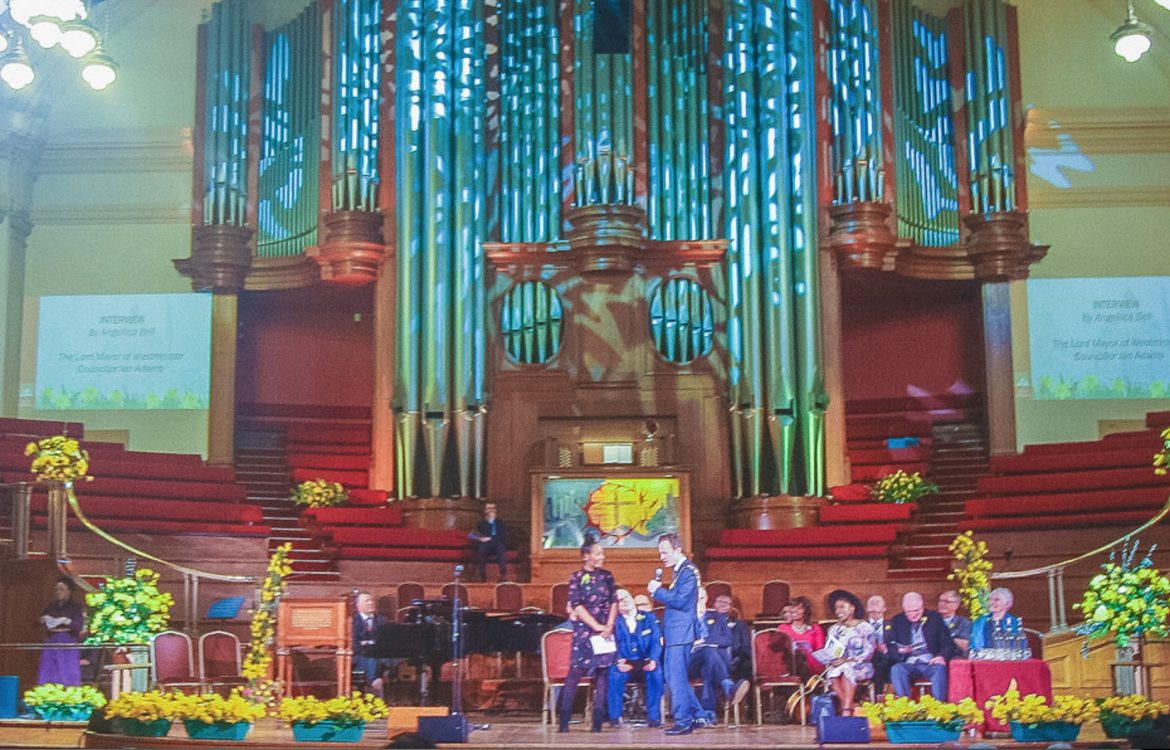 This has been an interesting week. On Saturday I joined members of the family in Cheshire to wish Mum a happy 92nd birthday! Her birthday was actually on the 6th March but I needed to return to Bedfordshire in time to attend the annual 'Daffodil Day' event at Westminster Central Hall on Monday 5th.
As usual this was a fantastic event. With many Districts represented, we definitely felt that we were gathering with friends to worship, learn and share in a relaxed setting.
The service was hosted by Rev Tony Miles and visiting guests were Angelica Bell from the Oneshow, Shan Smile Star of Whitney, Queen of the Night and the wonderful bass-baritone Jonathan Veira.
Despite the fact that some Districts had had to take the decision to cancel their coaches on the previous Friday because of bad weather, the event was well supported and enjoyed by all.
Today, David and I joined ladies at the Salvation Army Church in the village of Eaton Bray where I had the opportunity to share my experiences of worship, hospitality and fun in Bolivia. I find it hard to believe that nearly twelve months have passed since Chris and I flew out to this fascinating country. I often wonder how the ladies of FEFEME are progressing with their 'Tabita House' scheme as we gradually accumulate funds to send out to assist them in their work. As my father often used to say 'Where there's a will there's a way!'
Blessings Sandra