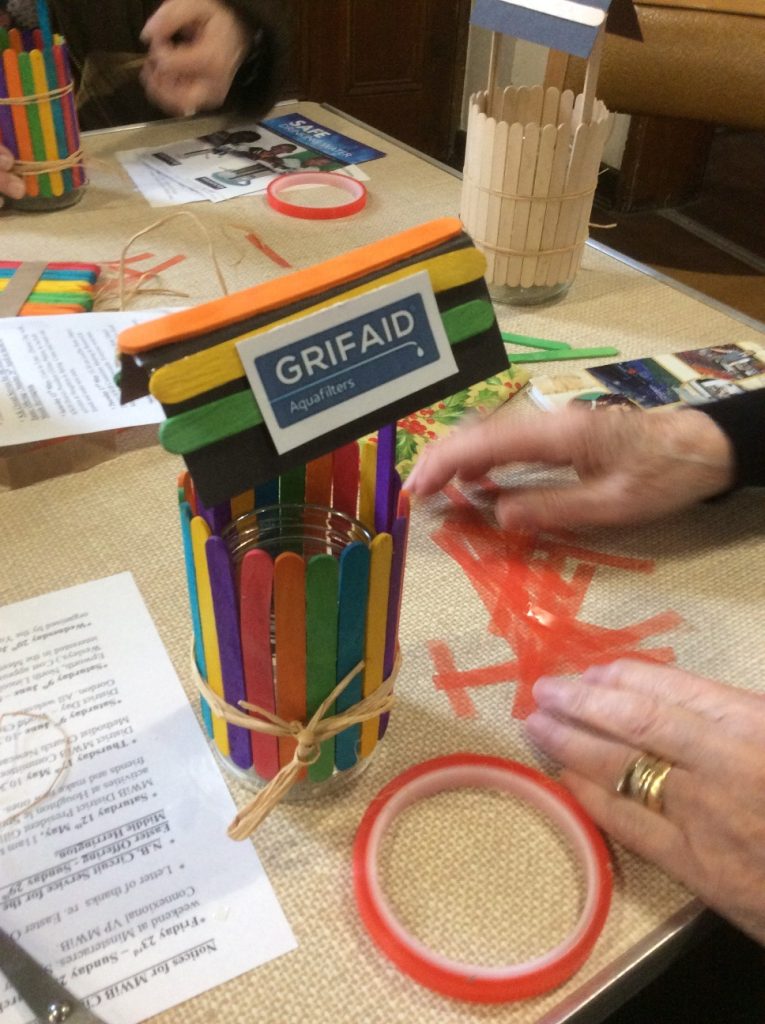 At a Sharing Day early in March, women in East Durham circuit learned about Aquafilters. These simple, portable water filters remove the dirt from very dirty water, transforming it into clean, drinking water. The water filters are relatively cheap to make and are supplied to large charities that send them to places where there is a desperate need for clean water. Small ones are distributed to families and larger ones are sent to bigger groups of people. On the day, enough money was donated to the organisation that makes the filters, named Grifaid, to be able to sponsor a Family filter for the Wamala project in Uganda.
Later in the day the women made 'wishing wells' – see picture above. These were taken home and will be used to collect coins for Grifaid, then, in September the money will be blessed at their MWiB circuit service and sent to the charity to assist in the continuation of the work for clean water.
Towards the end of March Anne Browse led the District weekend in the beautiful setting of Minsteracres, near Corbridge. The inspiring, interesting theme was 'Story and Song'. Many stories were sensitively shared, sometimes just in twos, sometimes with the whole group. New songs were learned, both in English and in German. The weekend was further enhanced by warm, spring sunshine.
During the weekend everyone gathered as a plaque was placed beside the oak tree which had been planted in October 2017, in memory of Mavis Golphin, who died peacefully at the Minsteracres weekend last April. This was for her a sacred space.