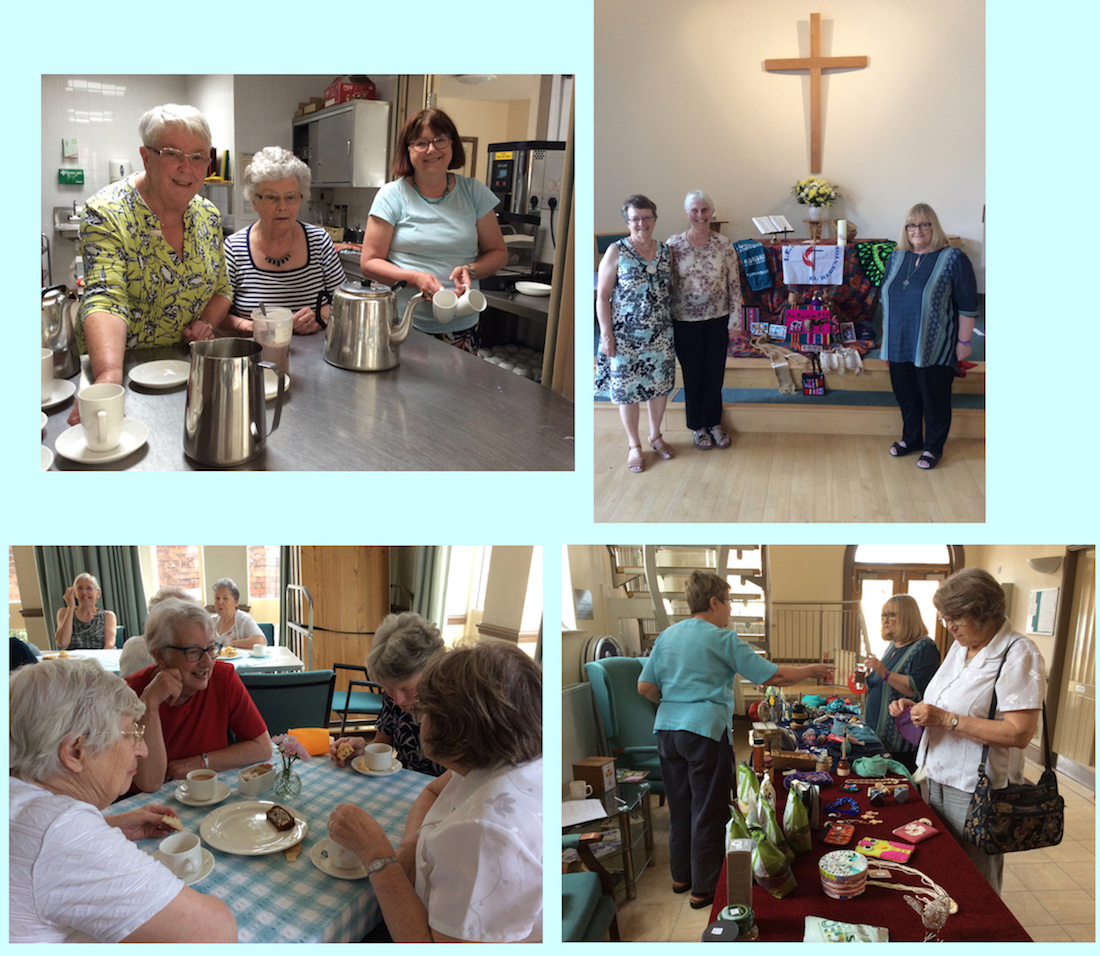 At the beginning of the week I was back in Cheshire for the Stoke on Trent District Day which was held at Nantwich MC.
Despite the fact that I had to leave for a short while over lunchtime – to see to the four-legged friend, Toby – I was able to catch up with friends I've known for many years.
You may recognise one or two in the pictures above. The photo under the cross is a line-up of three District MWiB presidents .On the right is the current president Kathleen Roberts, on the left Ruth Parrott the past president and in the middle, yours truly, the past, past District president!
During the afternoon we shared in the Easter Offering service 'Seek Peace and Pursue it'.
I had been very impressed with the sermon rendered by Rev Michael Curry during the royal wedding two days beforehand. He had spoken about the transforming power of Love and how like fire it could completely change the world.
Love and profound peace are gifts from God, dwelling within those who seek a relationship with God, who are at one with God. These gifts frequently lead to action as demonstrated by Mission Partners, Churches, Aid Agencies and individuals.
As Rev Michael Curry said in his address, 'just imagine a world where 'Love is the Way'.
I would add to this – just imagine a world where 'Peace is the Way'. This week in Manchester Cathedral people came together to remember and pray for the victims, survivors and their families devastated by the suicide bombing attack in Manchester Arena just 12 months ago. Such acts of hatred and terrorism can never be the right way forward for this world.
'We pray for peace,
but not the easy peace built on complacency and not the truth of God.
We pray for real peace, the peace God's love alone can seal.'          
Alan Gaunt StF 719
Peace be with you all.  Sandra